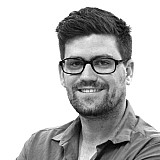 The Trulli Formula E Team will miss its second race in a row, after the team failed to pass scrutineering in Putrajaya this evening.
The team endured a tumultuous start to the Putrajaya meeting when a contract dispute led to Salvador Duran being sidelined yesterday evening, team co-founder Jarno Trulli set to take over driving duties on a one-off basis.
However, that now will not be the case, the team failing to pass scrutineering this afternoon despite being granted a three-hour extension by the FIA after not being ready for the initial 2pm deadline.
The FIA has since published an 18-car entry list, which does not include either of the Trulli entries, as well as confirmation that the Trulli team has been given a €1000 fine per car for missing the initial scrutineering deadline.
That means Trulli will miss out on his one-off cameo, while Tonio Liuzzi will be forced to watch from the sidelines for a second round in a row after the team missed the season-opener in Beijing.
"It is with big regret that we announce that we won't participate in tomorrow's race," said team boss Lucio Cavuto.
"Everyone in the team has been working incredibly hard and we were looking forward to showing our car on track.
"I'd like to extend a big thank you to the whole team who have believed in the project from the start and worked relentlessly on it.
"Lots of work has been done on the cars and we are confident that everything will be fine in Punta Del Este.
"I'd also like to thank the FIA and FEH for extending the scrutineering time. Unfortunately for us, it just was not enough time to complete the cars."