Get alerts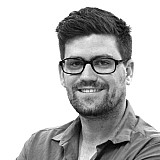 Lucas di Grassi braved hot and slippery conditions to take a well-earned victory on the streets of Putrajaya, as carnage and attrition dictated the second half of a thrilling race.
What started out looking like a Renault cakewalk wound up being a crazy ePrix, which saw Dragon Racing miss out on a near-certain double podium in the closing laps of the race, Sam Bird come from nowhere to finish second, and Robin Frijns take third in a car that could be barely driven in a straight line.
The story of the race
Stephane Sarrazin missed out on an opportunity to make his second-ever front-row Formula E start when his Venturi entry failed to get moving from the dummy grid - and the start was initially aborted while the Frenchman's car was wheeled off the grid.
That essentially meant that Buemi had a free shot at the start, which he willingly took. The Swiss driver was comfortably ahead mid-way through the first lap, looking well and truly in a position to control the race.
Further back in the pack there was some drama at the start. Things got tight between Jacques Villeneuve, Nick Heidfeld, and Jean-Eric Vergne at the first chicane, Villeneuve squeezing into Vergne, who in turn spun Heidfeld.
The incident put Heidfeld on the back foot, and took Vergne out of the race with extensive damage to the front-right.
Meanwhile, Antonio Felix da Costa was putting in a stunning first stint to run third, behind Buemi and Loic Duval, although third eventually became fourth for the Portugese driver as Prost side-stepped the Aguri and started to set his sights on Duval in second.
And then, on Lap 15 it all changed for Renault. First, Buemi slowed with a software problem and Prost then ducked straight into the pits, a temperature issue forcing him into his second car. Suddenly, both Renault drivers had pitted – two laps earlier than planned.
Prost provisionally took over the lead, but couldn't hold it for long, desperately needing to conserve power. On Lap 24, di Grassi charged past, Felix da Costa quickly following suit.
While di Grassi went on to win, the second part of the race was anything but straightforward.
First, Felix da Costa fell out of contention on Lap 26 when his Aguri car began to repeatedly switch off on him.
The fight was, therefore, between di Grassi and the Dragon cars of Duval and Jerome D'Ambrosio, with the Belgian having the best energy in hand by a mile.
But, remarkably, neither Dragon car made the finish; as the track began to deteriorate, it caught Duval out on Lap 30 and he hit the wall, before d'Ambrosio binned it on the last lap after finding a slippery patch himself. Just like that, a double podium was gone.
Instead, the podium spots went to Bird, who drove a solid, clean race in the overweight DS Virgin to finish second, and Frijns, who had tagged the wall himself on Lap 30 and had to drive the last three laps with severely bent steering.
The late-race carnage meant Sarrazin came home fourth despite missing the start, with Bruno Senna fifth, and Felix da Costa sixth after recovering from his problem. In the madness, reigning champion Piquet came home eighth in a struggling NEXTEV TCR. Prost even scored a point himself, crawling home in 10th.
Full Results: