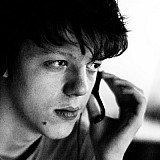 Renault e.dams driver Sebastien Buemi retook the Formula E championship lead with a controlled victory in the series' third round at Punta del Este.
Having started from fifth, Buemi was into the lead by lap 8 and remained in charge until the chequered flag, despite losing a lot of time under the full-course yellow.
The Dragon Racing cars had locked out the front row on the grid, but while Jerome D'Ambrosio maintained the lead at the start, Loic Duval was immediately passed by Sam Bird off the line.
Lucas di Grassi, who lined up behind Duval, was also bogged down and was passed by main championship rival Buemi.
The Renault driver then stormed past Duval on lap 3 and was immediately on the rear wing of Bird, making quick work of the Briton as well.
While D'Ambrosio had built up a gap over his rivals over the early laps, Buemi rapidly reeled in the Belgian, gaining a second per lap in the process.
The poleman managed to hold Buemi back until lap 8, before finally surrendering into Turn 17.
By the time he entered the pits for the mandatory car swap, Buemi's lead had grown to four seconds.
And he would gain ever more of an advantage when the Dragon duo of D'Ambrosio and Duval both dropped behind di Grassi in the pits, the Brazilian emerging as runner-up, six seconds off the lead.
Di Grassi would get much closer, however, when a miscommunication over the Full-Course Yellow, brought on by Bird breaking down on track, led to Buemi slowing early and losing most of his lead.
"Thanks a lot, race control," Buemi would subsequently vent over the team radio.
"You put the signs out, I was already slowing down because I thought you already came with the countdown, I just lost five seconds on di Grassi."
When green-flag racing resumed, Buemi and di Grassi ended up just a second apart, albeit the Swiss driver quickly began to restore the status quo.
With no sign of the reliability problems that robbed him of victory at Putrajaya, Buemi claimed the win by 3.5s over di Grassi, with D'Ambrosio finishing just a tenth clear of Duval for the final podium spot.
Buemi's teammate Nico Prost was a muted fifth, ahead of Antonio Felix da Costa.
Oliver Turvey ran in the points at the midway point, but was penalised for too short a pitstop, promoting teammate Nelson Piquet up the order.
Reigning champion Piquet, however, then shunted heavily on the final lap, locking up and hitting the wall as he tried to defend from Jean-Eric Vergne.
The Frenchman avoided the wreckage to finish seventh, ahead of Daniel Abt, Stephane Sarrazin and Robin Frijns.
Buemi's victory and the bonus points for the fastest lap have allowed the Swiss driver to leapfrog di Grassi in the standings by two points.
Race results: