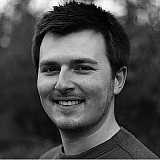 Nicolas Prost says his aim for the rest of the Formula E season is to finish in the top three of the points, following a tough start to the 2015-16 campaign.
The Renault edams driver is down in 10th place in the standings on just 11 points – 51 behind championship-leading teammate Sebastien Buemi, who has won two of the last three races in the all-electric series.
And Prost says Buemi, as well as Abt Audi Sport's Lucas di Grassi, are both likely to remain out of reach for the remainder of the season unless they hit reliability woes.
"It's going to be really hard to catch Seb [Buemi] and di Grassi unless they have some problems," Prost told Motorsport.com.
"In the first two races I had reliability issues, and for sure we lost a lot of points because I could have been P2 or P3 in Beijing and then maybe first in Putrajaya.
"Then in Punta del Este I struggled a bit for pace, so we finished fifth and it was not a good race for me.
"P3 in the championship is a good target to aim for. It's not going to be easy, but that's for my goal for the moment."
Targeting second win
Prost's first and so far only Formula E race victory came in Miami last March, and the 34-year-old says he needs to find some more pace to be able to challenge Buemi and add to his win tally.
"We were really strong in testing at Donington, we set the fastest lap time on the last test day," Prost added, "but since then Sebastien has been a bit quicker than me.
"We have a good package, I know I have a winning car, and I just need to focus and get some confidence – because there's no reason why I can't win in this car."