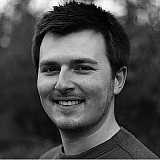 Mexico City has been officially confirmed as the fifth round of the 2015/16 Formula E season, with the Autodromo Hermanos Rodriguez poised to host the series' first non-street race.
As revealed by Motorsport.com in September, Mexico City will fill the calendar's vacant March 12 slot, fitting in between February's Buenos Aires race and the Long Beach ePrix in April.
The 2.14km track layout (pictured above) uses the same start/finish straight and stadium complex as the Mexican Grand Prix circuit, while also making use of the famous Peraltada curve that was partially bypassed by the Formula 1 cars - albeit with a chicane in the middle.
"We are delighted to be taking Formula E to Mexico City," said Formula E CEO Alejandro Agag. "This is one of the world's great cities, with a rich heritage and passion for motorsport.
"I'm confident the fans will create an amazing atmosphere and make the Mexico City ePrix one of the most memorable races of the season."
Mexico City's mayor Miguel Angel Mancera added: "Staging events such as Formula E is helping to make Mexico City one of the 'sports capitals' of the world.
"After the success of the Formula 1 Grand Prix, the addition of the Formula E race shows that the Hermanos Rodriguez racetrack is the perfect place for all kinds of racing events and is a key part of the work that the Mexico City government has undertaken to enhance our tourist attractions."