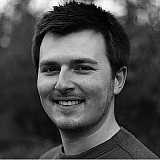 The talent found on the Formula E grid is comparable to that of F1, says Mahindra Racing team principal Dilbagh Gill.
In its inaugural season, the all-electric series has attracted many drivers with recent Grand Prix experience, with seven of the top 10 in the current drivers' standings having competed at the highest level with varying degrees of success.
And although Gill admits direct comparisons between the two championships are difficult, he believes the level of the drivers competing in each is "comparable".
"Formula E is completely different to any other series in so many respects," Gill told Motorsport.com, "and that means it is unique in what it brings to the fans and the racing scene in general."
"It has attracted top teams and impressive drivers so the quality of talent in the pit lane is certainly comparable to Formula 1.
"While we are sadly not involved in the battle for the championship, it has certainly been an exciting inaugural season.
"The guys at the top of that championship look as though they are going to have a battle down to the very last race in London."
Mahindra's year blighted by bad luck
Mahindra's drivers Karun Chandhok and Bruno Senna – also both ex-F1 pilots – have both endured turbulent seasons, neither having finished higher than fifth, but Gill believes this has been more down to misfortune than any lack of pace.
"We quite clearly have the race pace over the season so far - Bruno has been able to fight his way through the field to some really strong finishes, and Karun quickly got up to speed with the car in Beijing taking fifth position.
"I would say we have had our share of bad luck, so I think that our results aren't a real reflection of how we have been progressing through this first season."
Interview by Darshan Chokhani