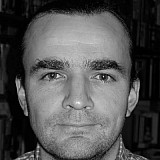 FIA President Jean Todt says it is wrong to make comparisons between Formula E and Formula 1 – and insists that the new series has a unique identity.
Todt, a major supporter of the category since its inception, admits he has been frustrated by claims made by the likes of team owner Richard Branson, who said during the London ePrix that the new all-electric series will challenge F1 in the next few years.
"It's unnecessary," Todt told Motorsport.com. "It's a lot of nonsense, but you have to live with that, as long as you are convinced there are things to do to make things grow and make things happen. As long as this is constructive, you have to live with that.
"I feel it's a very refreshing championship, with a lot of emotion, and a good atmosphere. For me it's a very friendly, affordable, accessible category of motorsport.
"A lot of people compare it to any other category, but there's nothing to compare, its just a series with its own characteristics. I'm happy that we have been achieving things that are amazing.
"We've been in Moscow, next to the Kremlin and Red Square – nobody could have guessed that it was possible to do it."
Todt also acknowledged that Formula E faces a challenge in its second year as different engine suppliers become involved and the risk of a spending race is increased.
"It's going to develop. We will make sure that we control all the surroundings. I'm always worried, but I'm positive. I'm fighting against negativity, always people are worrying, worrying, worrying.
"We need to be worried, but at the end of the day we need to see the result, which is outstanding."