Get alerts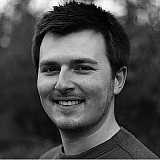 Formula E has abandoned plans to raise the amount of power available to the drivers from 200 to 250kW for the 2016-17 season.
The all-electric series' original technical roadmap had stipulated that power output would rise to 250kW for its third season, but future power increases will now be introduced more gradually.
Under revised plans, the 250kW mark will now be reached in season five, with an increase to 220kW planned for season four. The 200kW limit remains in place for season three.
A Formula E statement explained the move, saying: "after careful analysis of the performance of the batteries and the cost of developing this technology, the decision was made to phase in the power increase more gradually."
The limit on overall power usage of 28kWh remains in place for next season, although drivers will be able to use 150kW of regenerated energy from braking next season, up from the current 100kW.
Season three will also see the weight limit trimmed from 888 to 880kg.