Get alerts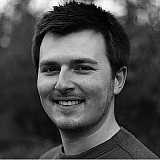 Simona de Silvestro has been officially confirmed as one of the Amlin Andretti Formula E squad's two drivers for the upcoming season.
Motorsport.com revealed earlier this month that the American team had named the Swiss driver alongside Jean-Eric Vergne as its season two drivers, although the latter subsequently signed to race for DS Virgin Racing instead.
De Silvestro made her Formula E debut for Andretti in the season one finale at Battersea Park in June, finishing 11th and 12th in the two races.
"I'm happy to be joining the Andretti Formula E Team for this upcoming season," said de Silvestro.
"I'm really happy to be full time in the championship again and to work with both Amlin and TE Connectivity. I'm also looking forward to being part of developing the new Andretti Technologies powertrain and hope for a successful year with a great team."
Team owner Michael Andretti added: "I'm very pleased with the way season two is looking for Andretti Formula E.
"Simona did a great job at the London ePrix with very limited time to prepare, with a full season we are confident in her abilities to take the No. 28 Amlin Andretti car to the top of the podium."
De Silvestro is back in testing action for Andretti this week at Donington Park in the team's sole entry, having also appeared in the first pre-season test.