Subscribe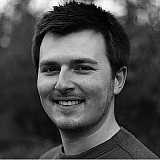 Citroen has said there is "no reason" that its impending entry into Formula E with its DS brand should have an impact on its existing commitments in the WRC and the WTCC.
It was confirmed during last weekend's London ePrix that the Virgin Racing team will be rebranded DS Virgin Racing from next season as part of an extensive tie-up between the existing squad owned by Richard Branson and PSA Peugeot-Citroen.
This has prompted speculation that Citroen will therefore be forced to withdraw from either WRC – where it had been the dominant force for a decade until the recent arrival of Volkswagen – or the WTCC, where the French firm is currently in command.
But Citroen Racing team principal Yves Matton says that isn't necessarily the case, and that all three programmes will operate independently and will be judged on their own merits.
Asked by Motorsport.com if the DS-Virgin partnership will have ramifications for its existing commitments, Matton replied: "There is no reason for that to happen.
"The DS programme will be absolutely independent; even we hope to have interactions between programmes and optimise the workload between each of them.
"There will be a DS Motorsport entity, whose name isn't officialised yet, and which will have its own fixed, full-time team, just like Citroen Racing has in WTCC, or Peugeot Sport with its own programme.
"We're setting all this up; it's quite new. We've started on the basis of Citroen Racing as the deadlines were very tight, but we're progressively defining the scale of this team."
Asked if the venture with Virgin Racing was the first step towards a full works DS squad in Formula E, Matton added: "I have to say that we first of all focus on what is there in front of us today.
"There is a real interest for a partnership with Virgin from the DS point of view; a real wish to work together.
"What we want, most of all, is to develop a competitive car and try to set up a team whose sole target will be to win in this series in the future.
"But for the moment, we mostly think about a collaboration together."
Interview by Emmanuel Rolland