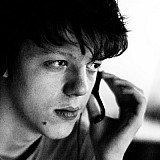 Renault e.dams' driver line-up will remain unchanged from the inaugural season of the Formula E season, with race winners Sebastien Buemi and Nico Prost staying on for the 2015/16 campaign.
Buemi and Prost clinched the 2014/15 teams' title for e.dams with a race to spare and amassed a combined total of four wins.
The former also went into the finale with a shot at the drivers' title as well, but was ultimately beaten by Nelson Piquet.
"I'm so pleased that I'll be working with the guys at Renault e.dams again because we all get on so well," Buemi said. "The team is a little bigger than last year with Renault being on board but having a big manufacturer like that only strengthens the team."
Prost, meanwhile, finished the inaugural campaign in sixth with a sole win to his name in the Miami ePrix.
"I'm delighted to be remaining with Renault e.dams for this year's FIA Formula E Championship," he said. "It's important to stay in the same team for the sake of continuity. Everyone knows each other well and it's much easier to work with the same guys and in the same environment."
Renault e.dams were among the frontrunners in the pre-season test at Donington, with Buemi posting the third-fastest time overall and Prost settling for fifth.
"After our promising performance in testing things are looking good, but it's too early to say what will happen during the season," Buemi added.