Subscribe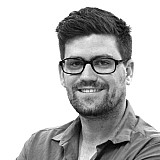 Formula E boss Alejandro Agag says he has no problems with drivers criticising the FanBoost system, but dismisses claims it isn't accurate.
The FanBoost process has come under fire from several drivers on Twitter recently, with suggestions that the outcome doesn't properly reflect the trends on social media.
One of those that has been critical of the system is Lucas di Grassi, who moved to clarify his position on the issue in Malaysia.
"Don't get me wrong, I'm a fan of FanBoost," he told Motorsport.com.
"I think the idea is positive, but the way it's done could be improved. There is no relation between the leaderboard and social media posts, which I think it strange.
"I like the concept, but maybe there are other ways of giving more drivers more opportunities, or a different way of counting the votes.
"It has to be optimised, but the idea is positive."
Drivers welcome to an opinion
Despite the public nature of the comments questioning the system's accuracy, Agag told Motorsport.com that he has no problem with drivers asking the question.
However, he also offered an assurance that the system is accurate, and that "robot voting" is impossible.
"For me, it's totally okay that drivers express their opinions. It's all part of the show," Agag said.
"But normally the ones that are not happy are the ones that don't get it, simple as that. If you get it, you like the system. If you don't get it, you don't.
"I think it's fine. We do have systems to prevent robot voting and things like that, so they are real votes.
"I was at the autograph session and I asked a kid who his favourite driver is. He said 'Nick, I gave him eight FanBoosts'.
"That's what we want, that's much more important. All the other things don't matter as much. We're 100 per cent committed."