Get alerts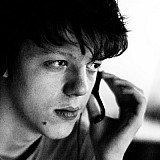 GP2's star rookie Sergey Sirotkin says he's "100 percent" sure he will stay in GP2 in 2016 for a title assault and says the decision is due right after the post-season Yas Marina test.
Sirotkin, 20, raced for Rapax in his debut GP2 season and finished third in the standings as the top series newcomer.
The former Sauber development driver is yet to commit to a team for 2016, but has no doubts he will remain in GP2.
"I'm 100 percent certain I'm staying in the series, but I don't yet know with which team," he told Motorsport.com. "We're talking to all the top teams."
"The seats at DAMS are taken, but all the others we're talking to. The priority is either Rapax or ART. Possibly Prema as well. Either way, nothing is signed yet – we'll be having meetings at Abu Dhabi."
Sirotkin is now to take part in GP2's post-season test, which will take place at Yas Marina on December 2-4. It has been confirmed he will run with Racing Engineering on Wednesday.
"We'll see how the tests go. Either way, I think I'll sign with someone [after the test]. The contracts are ready in many teams – we'll pick which one to sign."
The Russian conceded he was unsure if he could fight for the title with his current Rapax squad.
"Of course, we want to make the decision soon. I'd like to stay with Rapax, but the priority is to achieve the goal, which is the title.
"If I can do that with Rapax, that would be great, because I have never been in this good an atmosphere with any other team. It's really cool and it would be upsetting if we had to part ways."
"But the goal is 'winning the title', not 'remaining in my comfort zone'.
"At Rapax, in terms of pace over one lap, we need to make not just a step, but a leap forward. That's the goal, but it's obvious that others will progress as well. And I am not sure we can catch them."
Special relationship with Rapax
Sirotkin had joined Italian squad Rapax on the heels of a difficult 2014 Formula Renault 3.5 season, where he was outscored by rookie Oliver Rowland at Fortec.
However, the new relationship quickly yielded Rapax's first win in GP2 since 2013 - and the teams' best finish in the standings since Pastor Maldonado's 2010 title.
"We had no idea we could do so well," Sirotkin said. "We thought fifth or seventh [in the drivers' standings] would be achievable in the rookie season.
"The team hasn't excelled in the recent years, so it would've been stupid to expect us to be quicker than everyone else. Plus, the grid this year was very strong.
"But right now, the entire team is basically working around me – like with Michael Schumacher at Ferrari. They all know what I want, how I want it. I don't have to ask for anything. They never argue. If I ask for something, they do it.
"In all honesty, if you consider the number of troubles and silly mechanical faults that we had this year, then just getting rid of them should be enough for the title next season. We just need to make small gains."
Interview by Oleg Karpov