Subscribe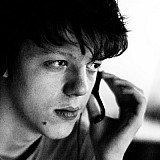 ART Grand Prix newcomer Sergey Sirotkin topped the timesheets on his first day of GP2 testing with the French team at Barcelona.
Sirotkin was quickest in the morning session, and his time would subsequently stand unbeaten for the rest of the day due to the arrival of rain.
Prema Powerteam's Pierre Gasly was runner-up in session one after being dethroned by Sirotkin in the last half-hour, despite subsequently posting a late improvement of his own.
This, however, allowed the Red Bull junior to remain ahead of former teammate Alex Lynn, the Williams development driver finishing 0.099s adrift of Sirotkin.
Best of the rest, almost half a second behind the pacesetter, was Norman Nato, with his Racing Engineering teammate Jordan King in sixth and the duo split by Campos driver Mitch Evans.
And with Arthur Pic completing the top seven, the highest-placed rookie of the session - Prema's Antonio Giovinazzi - was only eighth.
In the afternoon, the track was drenched by rain that had begun a few minutes minutes prior to the beginning of the second session, making it virtually impossible for anyone in the field to post an improvement.
On a drying track, it was Russian Time's Raffaele Marciello who went quickest by more than a second and a half, heading DAMS driver Nicholas Latifi and GP3 runner-up Luca Ghiotto, who will make his GP2 debut with Marciello's former team Trident.
On Day 2, Status Grand Prix will enter the fray with the duo of Sergio Canamasas and Meindert van Buuren, with one further change in the rest of the field - Rene Binder replacing Will Buller at Carlin.
Day 1 results:
| | | | | |
| --- | --- | --- | --- | --- |
| Pos. | Driver | Team | AM | PM |
| 1 |  Sergey Sirotkin | ART Grand Prix | 1:29.072 | 1:44.905 |
| 2 |  Pierre Gasly | Prema Racing | 1:29.141 | 1:45.559 |
| 3 | Alex Lynn | DAMS | 1:29.171 | 1:43.909 |
| 4 | Norman Nato | Racing Engineering | 1:29.542 | 1:48.175 |
| 5 | Mitch Evans | Campos Racing | 1:29.655 | 1:45.274 |
| 6 | Jordan King | Racing Engineering | 1:29.686 | 1:44.888 |
| 7 | Arthur Pic | Rapax | 1:29.737 | 1:49.035 |
| 8 | Antonio Giovinazzi | Prema Racing | 1:29.771 | 1:46.455 |
| 9 | Sean Gelael | Campos Racing | 1:29.784 | 1:48.513 |
| 10 | Nobuharu Matsushita | ART Grand Prix | 1:29.934 | 1:46.675 |
| 11 | Luca Ghiotto | Trident | 1:29.967 | 1:43.758 |
| 12 | Daniel de Jong | MP Motorsport | 1:30.004 | 1:50.630 |
| 13 | Nicholas Latifi | DAMS | 1:30.072 | 1:43.500 |
| 14 |  Artem Markelov | Russian Time | 1:30.139 | 1:48.686 |
| 15 | Raffaele Marciello | Russian Time | 1:30.289 | 1:41.863 |
| 16 | Marvin Kirchhofer | Carlin | 1:30.317 | 1:45.986 |
| 17 | Gustav Malja | Rapax | 1:30.396 | 1:44.176 |
| 18 | William Buller | Carlin | 1:30.752 | 1:46.257 |
| 19 | Oliver Rowland | MP Motorsport | 1:31.274 | 1:45.889 |
| 20 | Philo Paz Armand | Trident | 1:31.583 | 1:47.345 |
| 21 | Jimmy Eriksson | Arden International | 1:32.195 | 1:46.043 |
| 22 | Nabil Jeffri | Arden International | 1:32.773 | 1:47.692 |