Get alerts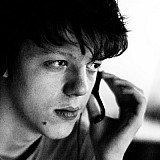 ART Grand Prix's new signing Sergey Sirotkin believes Alex Lynn and Pierre Gasly will be his main obstacles on the way to the 2016 GP2 crown.
Sirotkin, Lynn and Gasly were the three top rookies of the 2015 campaign, finishing third, sixth and eighth overall respectively.
Williams development driver Lynn has already re-signed with DAMS for this year, and while his former teammate Gasly will be leaving the team, he expects to continue in GP2.
"I think Alex Lynn and Pierre Gasly will be my main rivals," Sirotkin told Motorsport.com.
"They will have good cars. And we saw that, say, Lynn, racing for DAMS, was putting serious pressure on [Stoffel] Vandoorne. He definitely won't be slower - and DAMS won't be weaker. So the competition will be serious."
Taking over from reigning champion Vandoorne at ART, Sirotkin admits he is expected to go for the title - but reckons it'll be a major challenge.
"Of course, after I finished third last year, it's logical to assume that there's only one goal - the title - and that second place won't be good enough. And that's a big challenge for myself and the team.
"We know that everything can change very quickly in GP2. ART had dominated for some years before, then the running order changed. Nothing is guaranteed - especially given that the grid will be even stronger than in 2015.
"Then again, we know what to expect. It won't be easy, but we're setting high goals."
Farewell to Rapax
While moving to ART is a likely step up, Sirotkin has admitted he was sad to be leaving the Rapax squad that he had raced for in 2015.
"Its tough," he said. "But we're still friends and we're still in touch.
"I made my debut in GP2 - in testing at the end of 2014 - with Rapax and have only competed for them. After last season concluded, during the Abu Dhabi tests, it felt rather weird to arrive to the paddock and walk to other teams' pit boxes.
"I'll miss them and I'm very thankful for the work that we've done together. It means a lot. We'll still be friends and Rapax will always be a special team for me."
Interview by Oleg Karpov