Subscribe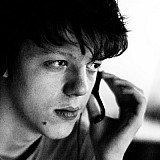 Red Bull junior driver Pierre Gasly says he is not yet thinking of Formula 1 opportunities following a mixed start to his full-time GP2 career.
The 19-year-old, who finished runner-up to fellow Red Bull protégé Carlos Sainz in Formula Renault 3.5 last year, currently sits sixth in the GP2 standings with three podiums to his name.
When asked about future opportunities in F1, the Frenchman, who ran with Red Bull and Toro Rosso in the Catalunya mid-season test in May, told Motorsport.com: "There are always opportunities, but you have to get good results, and I have not been able to show what DAMS and I can do yet.
"It's too early to talk about F1. I am focussed on GP2," he added.
Gasly, who is 24 points adrift of DAMS teammate Alex Lynn, lamented an "unlucky start to the season", saying: "In GP2, due to the format, if anything happens in race one, the weekend is over.
"We had a crash at Bahrain, a penalty at Monaco - which the stewards eventually apologised for - so that was two weekends basically ruined."
The Frenchman also picked up damage in the first race at Spielberg, but was on the podium in the other three rounds of the season.
He did point out another factor in the struggles, mentioning: "We still need to work on tyre management as that's the most different parameter from FR3.5.
"I have an aggressive driving style, so it's a lot of work for me to stay calm and manage the tyres - but it's getting better. We're going in the right direction."
GP2 and FR3.5 "both good for F1 preparation"
Having now recorded 18 starts in GP2 in addition to his 17 in Formula Renault 3.5, Gasly praised the two championships, stating: "I believe both categories are good places to prepare for F1.
"Each of them has things in common with F1 - although differences as well.
"You see Carlos coming from FR3.5 and doing very well. But then there's [GP2 graduate] Felipe Nasr, who is also usually solid in F1 - and Jolyon Palmer, who is good when he gets to drive."
Interview by Benjamin Vinel