Get alerts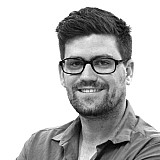 GP2 driver Mitch Evans says he's focussed on tying up with a manufacturer for 2016, and has both the DTM and LMP1 in his sights.
The former GP3 champion began transitioning his career away from open-wheelers with an LMP2 drive at Le Mans this year, finishing second in class alongside Simon Dolan and Oliver Turvey at Jota Sport.
He now says his major focus is finding manufacturer support for the 2016 season – and that he is looking at both Germany's DTM series and an LMP1 drive in the World Endurance Championship as options.
"Ideally I would like to be with a manufacturer in a top category, whether that's DTM or LMP1," he told Motorsport.com.
"Obviously F1 is realistically over, so I'm trying to start a career with a manufacturer. I think that's the most sensible option.
"It's the way that motorsport is; you need to be with people that can fund a good ship, because it's so difficult to get sponsorship these days."
Testing times ahead
While Evans won't be back in a sportscar as a race driver before the end of 2015, he did admit to Motorsport.com that he is likely to do some "manufacturer" testing before the year is out.
"In terms of racing, no. Potentially I'll do some testing at the end of the year," he said.
"A lot of the teams evaluate Le Mans stuff, so hopefully I can get a test at the end of the year with one or two manufacturers.
"I can't say too much more, but that's what we're working towards."
All three manufacturers in the DTM traditionally have 'rookie' tests at the end of each season.