Get alerts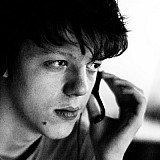 Honda protege Nobuharu Matsushita posted the fastest time on the final day of GP2 testing at Yas Marina.
Matsushita, who topped both sessions on Wednesday and sat out Thursday, was back with ART for Day 3 and duly ended the test quickest - albeit he could not break into the 1m47s and take the overall best lap of the event from Nicholas Latifi.
Mitch Evans, running with his new team Campos, was the pacesetter in the morning, beating Oliver Rowland by 0.004s - the Briton having switched to DAMS for the final day.
Rapax duo Luca Ghiotto and Andre Negrao took third and fourth, while Sergey Sirotkin brought newcomer squad Prema into the top five.
The final session saw Matsushita edge Latifi by a tenth, with Sirotkin a strong third - although that capped off a mixed test day for Prema, with the other car, driven by Pierre Gasly, completing only four laps due to a gearbox issue.
Rowland and Evans made up the top five in the afternoon, while Ghiotto ended the test as top rookie.
Of the day's newcomers, GP3 frontrunner Emil Bernstorff was 19th overall for Arden, Super GT racer Andrea Caldarelli took 22nd for Russian Time and Italian driver Salvatore De Plano was 23rd with MP.
| | | | | |
| --- | --- | --- | --- | --- |
| Pos. | Driver | Team | AM | PM |
| 1 | Nobuharu Matsushita | ART Grand Prix | 1:49.243 | 1:48.313 |
| 2 | Nicholas Latifi | DAMS | 1:53.588 | 1:48.432 |
| 3 | Sergey Sirotkin | Prema Racing | 1:49.201 | 1:48.465 |
| 4 | Oliver Rowland | DAMS | 1:48.926 | 1:48.522 |
| 5 | Mitch Evans | Campos Racing | 1:48.922 | 1:48.544 |
| 6 | Luca Ghiotto | Rapax | 1:49.057 | 1:48.668 |
| 7 | Andre Negrao | Rapax | 1:49.154 | 1:48.710 |
| 8 | Artem Markelov | Russian Time | 1:50.396 | 1:48.737 |
| 9 | Marlon Stockinger | ART Grand Prix | 1:49.911 | 1:48.752 |
| 10 | Richie Stanaway | Carlin | 1:49.418 | 1:49.046 |
| 11 | Nick Yelloly | MP Motorsport | 1:49.331 | 1:49.068 |
| 12 | Norman Nato | Racing Engineering | 1:50.085 | 1:49.109 |
| 13 | Antonio Giovinazzi | Carlin | 1:49.361 | 1:49.192 |
| 14 | Tio Ellinas | Trident | 1:49.246 | 1:49.433 |
| 15 | Jordan King | Racing Engineering | 1:50.237 | 1:49.249 |
| 16 | Gustav Malja | Status Grand Prix | 1:50.152 | 1:49.357 |
| 17 | Jimmy Eriksson | Arden International | 1:50.000 | 1:49.596 |
| 18 | Artur Janosz | Trident | 1:51.026 | 1:49.698 |
| 19 | Emil Bernstorff | Arden International | 1:51.517 | 1:49.706 |
| 20 | Patric Armand | Status Grand Prix | 1:51.173 | 1:50.395 |
| 21 | Sean Gelael | Campos Racing | 1:50.968 | 1:50.436 |
| 22 | Andrea Caldarelli | Russian Time | 1:51.011 | 1:50.471 |
| 23 | Salvatore De Plano | MP Motorsport | 1:57.792 | 1:55.249 |
| 24 | Pierre Gasly | Prema Racing | 1:55.778 | No Time |