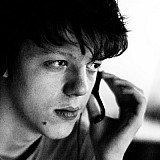 Formula Renault 3.5 championship leader Oliver Rowland has played up the likelihood of a switch to the GP2 series for 2016.
The Sheffield native, backed by the Racing Steps Foundation, made two GP2 appearances this year with MP Motorsport, scoring points on his Silverstone debut and delivering a front row start at Spa, albeit one negated by a Turn 1 collision.
And Rowland, 23, does not rule out a permanent switch to the category next year.
"It's an option", the Briton told motorsport.com. "It's actually probably where we want to be next year if I don't go to Formula 1.
"Or unless a professional drive in DTM or GT racing comes along."
If he were to join GP2 on a full-time basis, Rowland would follow in the footsteps of RSF alumni Oliver Turvey and James Calado.
Both Turvey and Calado have since graduated the Racing Steps programme, the former becoming a Le Mans 24 Hours winner in the LMP2 class and the latter - a Ferrari factory driver in GTs.
Rowland himself admitted he could be "on the limit of graduating from RSF", but is hoping to retain the organisation's backing.
"I have to fight for my future and nothing is certain. But [RSF] seem quite keen to hopefully continue. I just have to keep on making them happy," he said.
Alongside Rowland, Racing Steps' current ranks include Indy Lights points leader Jack Harvey and European F3 race winner Jake Dennis.
Not too hard to get used to GP2
The GP2 series has garnered a reputation for being a difficult championship for rookie drivers, with each of its title holders since 2009 taking multiple seasons to build a title campaign.
But Rowland suggested the difficulty of adapting to the series was overstated.
"It's not hard to find pace, no," he said. "The racing is slightly more difficult because the drivers can be quite aggressive and it's easy to be in the wrong place at the wrong time, but I've had no problems with the tyres or anything.
"A lot of people say it's quite hard to get used to the tyres, but, to be honest, I kind of see that as a little bit of an excuse sometimes.
"The tyre is the same as any other - you have to push flat out for one lap in qualifying and that's it. In the race, you have to be slightly more careful with the way you protect them, but that's about it."