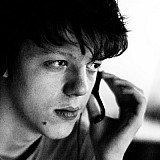 Formula 1 support championships GP2 and GP3 are unlikely to return to the Sochi Autodrom in 2016, Motorsport.com has learned.
The Russian track has been part of both championship's calendars in 2014 and 2015, but several sources have confirmed that it will not feature on the schedule of either series' upcoming campaigns.
It is believed that the GP2 will hold a round in Baku instead of Sochi, but GP3 is unlikely to follow suit.
When asked by Motorsport.com, the organisers of the Russian Grand Prix would not confirm or deny the status of the races in question.
However, they did confirm that the support bill for the grand prix would be finalised in the near future.
Meanwhile, Sepang is set to rejoin the GP2 calendar since 2013, when it hosted the season-opening races, as the penultimate round of the 2016 schedule - keeping the total number of venues at 11.
2016 GP2 calendar (unofficial):
| Dates | Venue |
| --- | --- |
| May 13-15 | Catalunya |
| May 26-27 | Monaco |
| Jun 17-19 | Baku |
| Jul 1-3 | Spielberg |
| Jul 8-10 | Silverstone |
| Jul 22-24 | Hungaroring |
| Jul 29-31 | Hockenheimring |
| Aug 26-28 | Spa-Francorchamps |
| Sep 2-4 | Monza |
| Sep 30 – Oct 2 | Sepang |
| Nov 25-27 | Yas Marina |
 Additional reporting by Oleg Karpov