Get alerts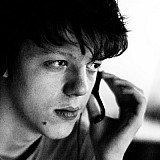 Luca Ghiotto has confirmed he came close to joining the Red Bull junior programme for 2016 - and says he doesn't know why the move fell through.
Ghiotto, 20, was heavily linked with Red Bull last year amid a successful GP3 campaign, in which he took five victories and eventually finished runner-up.
However, he would miss out on a spot in the junior programme - with Red Bull confirming a 2016 line-up of Pierre Gasly, Niko Kari, Sergio Sette Camara and Luis Leeds - and subsequently announced a GP2 move with Trident.
Speaking to Motorsport.com, Ghiotto admitted: "There were tests and advanced talks with Red Bull, to the point that I almost signed a contract to be part of their junior team.
"I do not know why it didn't materialise, perhaps it was for an issue linked to the drinks market or for other reasons."
Having led the standings for much of the 2015 GP3 season, Ghiotto would lose out to Esteban Ocon by eight points in the end, but the Italian doesn't think that played a part in Red Bull's decision not to take him on.
"I think I've proven my abilities despite only coming in second place in GP3," he said. "I doubt they made their choice based on whether I lost the championship in the last race.
"What I showed first doesn't cancel that out, but certainly I wonder why they didn't choose me."
Interview by Marco di Marco