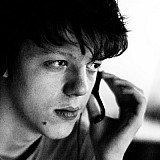 Renault protege Louis Deletraz, who finished a close second in his rookie Formula V8 3.5 campaign, says he expects to be racing in GP2 next year.
Deletraz, 19, had entered the F3.5 season finale with a narrow lead, but eventually lost out to main rival Tom Dillmann.
Regarding his 2017 plans, the Swiss driver - whose prior accolades include the Formula Renault 2.0 NEC title and the runner-up spot in the Eurocup FR2.0 in 2015 - says he could end up remaining in the F3.5 category.
However, he reckons he is more likely to end up racing in GP2.
"It will be decided soon. We're thinking about both options," Deletraz told Motorsport.com.
"The F3.5 season was good, so if anything happens, it will probably be in GP2. But I can't confirm that at the moment.
"The decision will also be made with Renault – if they decide to keep going with me, we'll make the decisions together. That's why I must wait."
Deletraz says that he would've faced a clearer choice if he had won the F3.5 crown - and that a runner-up finish leaves the door open for a potential return.
"After such a good season in F3.5, it's harder to come back for a second year. Had I won, there would have been no doubt.
"Now, I'm second, so it's debatable. We'll see. Renault and I will make the decision. But we will likely be in GP2."
Renault stay to be confirmed
Deletraz, son of former F1 driver Jean-Denis, joined the newly-formed Renault Sport Academy in early 2016 on the strength of his performances in the two-litre Formula Renault categories.
The Swiss driver remains unsure whether Renault's support continues in 2017, but he believes he's in a "good position" with the manufacturer.
"The only thing I can do is show what I'm worth and what I can do on the track," he said. "That's what I tried to do all season long. Then, they will make the decision.
"I'm in a good position with them, I'd be very happy to stay."
Deletraz is currently one of five members in Renault's Academy, which had also enlisted his FR2.0 rivals Jack Aitken and Kevin Jorg, as well as former FR3.5 champion Oliver Rowland and karting driver Sun Yue Yang in 2016.
Also featuring in Renault's driver development programme are testers Sergey Sirotkin and Nicholas Latifi.
Added Deletraz: "I can't see any reason why it [the Renault link] should stop. But they will make the decision and I'll respect it."
Interview by Benjamin Vinel