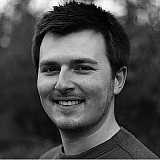 Daniel de Jong has undergone successful surgery on a broken vertebrae after his terrifying high-speed crash in Saturday's GP2 feature race at Spa.
The MP Motorsport driver ploughed into the tyre barriers at Blanchimont following light contact with Pierre Gasly, with whom de Jong was running side-by-side exiting Stavelot 2.
De Jong was taken to hospital in the nearby city of Liege for assessment after the crash, which resulted in the race being red-flagged while the barriers were repaired.
A statement issued by GP2 read: "After MP Motorsport's Daniel De Jong was taken to Liege hospital yesterday following his accident during the feature race, it was found that the Dutch driver had one broken vertebrae (the sixth) which needed immediate attention.
"The four hour surgery went well and his situation is stable. Daniel will remain in Liege hospital next week."
Gasly was handed a 10-second penalty for the contact, while Marlon Stockinger also lost 10th place with a 30 second time penalty for failing to slow down sufficiently during the subsequent Safety Car period.
That means GP2 debutant Gustav Malja, who finished 11th on the road, scored a point in his first race in the series.
Nick Yelloly will start Sunday's sprint race from the pitlane for the same infringement.