Subscribe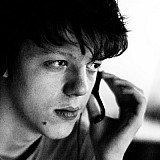 Everyone was expecting Stoffel Vandoorne to dominate GP2 - but what about those junior drivers that weren't necessarily tipped to contend? Valentin Khorounzhiy picks five names that have shone against the odds.
The cobweb of junior single-seater championships can be hard to follow for even the most dedicated fans, so it's no surprise that what reaches the general public is snippets, occasional names, those who've achieved something extraordinary – and preferably already have ties with Formula 1 teams.
Stoffel Vandoorne, expectedly imperious and infallible in his GP2 title campaign so far, has dominated conversation on the junior ladder – and deservedly so. Recently, Formula Renault 3.5 favorite Oliver Rowland has made waves as well, looking very strong on his GP2 one-off. And Mercedes' recent recruit Esteban Ocon is also exactly where you'd expect him to be – at the front end in GP3.
But what of those who have made waves against the odds, who have exceeded projections and have given the establishment a run for their money? They've earned a place in the spotlight and they deserve to be hailed.
Matthieu Vaxiviere
Twenty-year-old Frenchman Vaxiviere is currently the top prospect of Lotus' scaled-back junior programme. But you might not have even heard of him - he certainly doesn't boast the same recognition as its former top man Ocon.
And there's a good reason for that. After he won French F4 in 2011, he endured two woeful years in Eurocup Formula Renault 2.0 in a perplexing stint that included a brilliant clean sweep of the Aragon round in 2013 and virtually nothing else in the form of just eight points.
But Vaxiviere's rookie campaign in FR3.5 last year, despite a nasty spinal injury, was strong. More importantly, it laid the foundation for a 2015 breakthrough.
He has won three times this season and, while Rowland leads as expected, Vaxiviere is just 26 points away. That was not in the predictions – his pace was expected to drop off after the pre-season, or after the Aragon opener, or after WSR ditched the mandatory low downforce setups. But drop off it did not.
Over the eight remaining races, you have to imagine only Vaxiviere can keep this title fight alive. Yet, even if Rowland keeps it up and clinches the championship, the Frenchman has already made a very good account of himself.
Charles Leclerc
Whatever Leclerc accomplishes this year in European Formula 3 will always, inevitably, be compared to Max Verstappen's exploits the year before. It's too perfect a story not to – they're both karting superstars, both joined Van Amersfoort Racing in F3 while relatively inexperienced in cars (Verstappen more so, but not by that much).
Leclerc, in honesty, was less of an unknown quantity in early 2015 than Verstappen had been the year before. But just a year in FR2.0, however good – and good it was – could not have possibly allowed him to be ranked among the title favorites.
Seven rounds later, however, and here he is. Granted, the championship lead has just been lost after an uncharacteristically off-the-pace weekend at Zandvoort, but he's less than ten points adrift and has more than enough time to make up the difference.
He's only bagged four wins to Verstappen's 10 so far, and his highs might not be as high as the Dutchman's – but his lows aren't as low and the frontrunners he is having to contend with this year are arguably stronger than the class of 2014.
F1 teams will come knocking next year. In fact, they probably already have.
Luca Ghiotto
A total of 26 points for an overall 17th place in FR3.5 and a best finish of fourth was not the 2014 Luca Ghiotto would have wanted – not after having starred in FR2.0 the year before. Yet there was a glimpse that year, a positive to take away in the form of a shock debut pole in a GP3 guest appearance, coming at a drying Spa.
That pole might not have yielded a points finish, but it was no fluke. Now a GP3 full-timer, he's taken two more and he leads the standings.
True, the season hasn't yet reached halfway and we don't know if Ghiotto can match ART's title favorite duo of Ocon and Marvin Kirchhofer for the next five rounds. But he might - he's been quick over one lap, he's shown strong race pace and he's demonstrated his ability to win.
There's little denying that Trident's ability to save tyres in the new extended GP3 races has been a factor in his strong performances. Indeed, when Pirelli brought the 'super-hard' compound to Silverstone, Ghiotto was left without a podium.
He's still picked up the points, though, and that's often what counts most in GP3.
Sergey Sirotkin
A lot has been written about Sirotkin in the past few weeks, but excluding him from a list like that is simply not an option.
No matter what some of the scathing articles have said ever since his unpopular link with Sauber two years ago, he's always been a serious prospect. His two previous years in FR3.5 weren't his best, but ninth and fifth is hardly anything to be ashamed of.
But this might just be the season that makes Sirotkin. Of those who have followed in Vandoorne's footsteps in going from FR3.5, not everyone has had it easy this year: Red Bull's highly-rated protege Pierre Gasly is still finding his feet; Norman Nato, a two-time winner in FR3.5, has only scored six points; and Marco Sorensen has already called time on his campaign to focus on GT racing.
Sirotkin? He took two rounds to get up to speed and began banking sublime results, culminating in a dominant feature race win from pole at Silverstone. A win, by the way, that was his team Rapax's first since 2013.
Will he fight Vandoorne for the title this year? It really doesn't look like anybody will. But, if Sirotkin maintains this form, we could have our championship favorite for 2016.
Emil Bernstorff
There's something paradoxical about Bernstorff's inclusion in this list – namely that, if an analogous article were to be written up last year, he could have made the cut for that one as well.
A driver of obvious potential, he did largely play second fiddle to rookie Kirchhofer in German F3's 2013 season, which made his very strong debut campaign in GP3 last year somewhat surprising.
Had he elected to stay with teams' champions Carlin for another go, he would have been considered a definite title favorite, but a switch to Arden, who were coming off of a pretty underwhelming year, put him in the shade of Kirchhofer and Jimmy Eriksson. They, after all, finished third and fourth respectively to his fifth last year and had team continuity on their side.
But, with Bernstorff, Arden are back and his title credentials this time round are clearly no joke. He hasn't won yet, although he's come as close as as it gets at Silverstone. He did, however, finish all six races thus far in the top six, which is a record no other driver in the series can boast.
Again, consistency is a big deal in GP3, a series which often gets as many as 10 different winners in any given season. Consistency is something Bernstorff didn't really have in German F3 in 2013, but it's something he seems to have in spades now.