Subscribe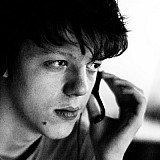 GP2 veteran Johnny Cecotto Jr. has stated he will be calling time on his career in motorsport after an unsuccessful attempt to get backing from the Venezuelan government.
Cecotto, the son of former motorcycle Grand Prix world champion and Formula 1 racer Johnny Cecotto Sr., tweeted: "Thanks to all Venezuelans who have supported me. Today my career ends as I haven't gotten a response from President Nicolas Maduro."
At 113 GP2 starts, the 26-year-old is the most experienced driver in the series' 11-year history, having been backed by the state throughout his career.
He won twice in his third full year in the series in 2012 with Addax and added two more wins with Trident in 2014 - a season which also saw him take the career-best overall finish of fifth.
2015 saw him compete for three different teams over four rounds, with a best result of 13th.