Subscribe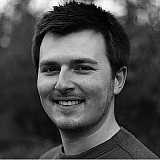 Stoffel Vandoorne led an ART Grand Prix one-two in GP2 qualifying at the Red Bull Ring to establish a new record of seven career pole positions in the series.
The McLaren junior driver spent the first part of the session duelling with practice pacesetter Sergey Sirotkin, the pair at one stage recording identical laptimes of 1m14.721s before the Russian gained the upper hand with an effort 0.035s faster.
In the closing minutes, Sirotkin improved further still to reach a 1m14.434s, before Vandoorne responded in fine style to move back into the top slot with a 1m14.174s to clinch his third pole in four races in 2015.
His seventh career GP2 pole also moves him one clear of Nelson Piquet Jr and Giorgio Pantano in the all-time list.
Nobuharu Matushita was then able to improve to a time just 0.089s shy of Vandoorne to make it an all-ART front row, with DAMS driver Pierre Gasly also showing strong pace to move into third late on, just over a tenth away from the pace.
That demoted Sirotkin to fourth ahead of Rio Haryanto, with Raffaele Marciello just two thousandths slower than the Indonesian in sixth place.
Nick Yelloly and Jordan King made it an all-British fourth row, ahead of Arthur Pic and Alex Lynn, who ran as high as third earlier in the session before slipping down the order to tenth in the latter stages.
Qualifying results:

| Pos | Driver | Team | Time | Gap |
| --- | --- | --- | --- | --- |
| 1 | Stoffel Vandoorne | ART Grand Prix | 1:14.174 |   |
| 2 | Nobuharu Matsushita | ART Grand Prix | 1:14.263 | 0.089 |
| 3 | Pierre Gasly | DAMS | 1:14.300 | 0.126 |
| 4 | Sergey Sirotkin | Rapax | 1:14.434 | 0.260 |
| 5 | Rio Haryanto | Campos Racing | 1:14.481 | 0.307 |
| 6 | Raffaele Marciello | Trident | 1:14.483 | 0.309 |
| 7 | Nick Yelloly | Hilmer Motorsport | 1:14.538 | 0.364 |
| 8 | Jordan King | Racing Engineering | 1:14.574 | 0.400 |
| 9 | Arthur Pic | Campos Racing | 1:14.650 | 0.476 |
| 10 | Alex Lynn | DAMS | 1:14.818 | 0.644 |
| 11 | Mitch Evans | Russian Time | 1:14.861 | 0.687 |
| 12 | Alexander Rossi | Racing Engineering | 1:14.881 | 0.707 |
| 13 | Julian Leal | Carlin | 1:14.893 | 0.719 |
| 14 | Richie Stanaway | Status Grand Prix | 1:14.922 | 0.748 |
| 15 | Artem Markelov | Russian Time | 1:14.978 | 0.804 |
| 16 | Norman Nato | Arden International | 1:14.996 | 0.822 |
| 17 | Rene Binder | Trident | 1:15.030 | 0.856 |
| 18 | Daniel De Jong | MP Motorsport | 1:15.207 | 1.033 |
| 19 | Robert Visoiu | Rapax | 1:15.396 | 1.222 |
| 20 | Marlon Stockinger | Status Grand Prix | 1:15.434 | 1.260 |
| 21 | Andre Negrao | Arden International | 1:15.537 | 1.363 |
| 22 | Nathanael Berthon | Lazarus | 1:15.750 | 1.576 |
| 23 | Marco Sorensen | Carlin | 1:15.853 | 1.679 |
| 24 | Simon Trummer | Hilmer Motorsport | 1:16.159 | 1.985 |