Get alerts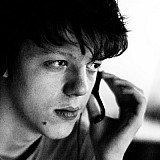 Despite two slightly off-colour rounds following his streak of four feature race wins, history says no-one can beat Stoffel Vandoorne to the GP2 crown, says Valentin Khorounzhiy.
Allow me to preface this column by noting that what's written here could be undone with a couple of feature race engine failures or a couple of first-lap crashes, although given the subject's campaign thus far, a shock mid-season F1 call-up almost seems a likelier possibility for any kind disruption.
But set aside the possibility of force majeure or any sensational developments, and McLaren protege Stoffel Vandoorne is a dead cert to become the 2015 GP2 champion.
It was certainly commendable to see Racing Engineering's Alexander Rossi, then Vandoorne's nearest challenger, tell this website that he could still catch the Belgian this year. 
It made perfect sense, too – whatever the gap, he had just outscored Vandoorne over a weekend for the first time in 2015, and in rather convincing fashion, too.
And though Rossi endured a torturous Hungaroring round, the fact remains that the points leader has now gone win-less for five races and took fewer points in Hungary than either Sergey Sirotkin or Alex Lynn, the former having made up 18 points on Vandoorne since Silverstone.
The stats
That said, a look at the history books suggests that Vandoorne cannot be caught in 2015: his current lead over second-placed Rio Haryanto is 85 points, which is the biggest advantage anybody in GP2 has held under the new points system that was introduced in 2012.
In the series' history, only the 37-point lead held by 2011 champion Romain Grosjean could be seen as bigger. Proportionally multiplied to match the current weekend maximum haul of 48 instead of the previous 20, the Frenchman's advantage would amount to around 89 points under the new system.
The most famous case of a big points advantage being squandered is probably Stefano Coletti's 35 points in hand, which evaporated as he non-scored for 11 consecutive races to round out 2013.
The more significant number, however, might be Heikki Kovalainen's old-system record of 20, which in the end weren't enough for him to coast to the inaugural title over Nico Rosberg.
But those aren't even close to Vandoorne numbers – and the numbers are far from all he's got going for him in 2015.
No weak spots
To put it simply, there are no obvious ways the Vandoorne–ART partnership could come undone. They seemed to have nailed every major aspect and the damage limitation from the few mistakes that have occurred has been done extremely well.
His qualifying form is still brilliant – he's only been lower than second on a feature race grid once. His race pace is superb, and his ability to master the nuances of the Pirelli tyres, well on display in Hungary as he held on while Rossi and Arthur Pic faded on the same strategy, is as good as anybody's.
Just like last year's champion Jolyon Palmer, Vandoorne has also been great at banking points and staying out of trouble – a far cry from the rookie who drew a blank in five races in a row following his debut win in 2014.
And ART, which has come under a fair bit of scrutiny thanks to with notable strategic blunders in 2012 and 2014 and a shockingly off-pace 2013 season, has been virtually spotless this year, the unsafe release of Vandoorne during the feature race pitstops last weekend aside.
Beyond the title
It's well known that nothing but the title would do for Vandoorne in 2015, and that particular requirement looks set to be fulfilled in short time. The question is, of course, just how convincingly McLaren wants him to win it.
A title by one point and a title by 100 might be the same for your superlicense, but it won't be for those watching. As such, none of the above suggests the pressure is now off of Vandoorne.
Then again, even if he doesn't become the most dominant champion in GP2 history, McLaren has already seen all it needs to know. Surely, 2016 is now just a matter of the driver market.
As for GP2 itself, the fight for runner-up is now looking extremely enticing.