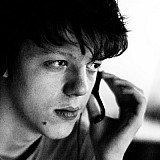 Sergey Sirotkin's speed in his debut season in the GP2 series has surpassed expectations, but it's his consistency that marks him out as special, Valentin Khorounzhiy argues.
What are the names that immediately come to mind when we speak of GP2's best debutants in the series' 11-season history? Obviously, the rookie champions of the early seasons - Lewis Hamilton and Nico Hulkenberg - are on the list, but so are the likes of James Calado and Stoffel Vandoorne, who joined the series in its newer era, when the championship seemingly became more difficult for the newcomers.
And, if the last ten races are any indication, they'll need to make space on that list for one Sergey Sirotkin - Rapax's signing, brought in from Formula Renault 3.5, who took the team to its first win in two years and is fighting for runner-up in the standings.
A difficult first two rounds of the season have given the impression that it'll take Sirotkin a while to get to grips with GP2, yet he's been a podium regular since then and has even impressively dominated a race from pole, becoming the first driver to deny the imperious Vandoorne in a feature race in 2015.
But while the stats show that Sirotkin is indeed very quick, having qualified within the top ten on all but one occasion, it's, perhaps, not his sheer pace that makes him stand out.
An impressive streak
Sirotkin took until race five to score his maiden points in GP2, but there hasn't been a race since then that he's been out of the points - and we're now approaching race 15.
That's the kind of stint that's almost unheard for debutants in GP2 - a series that challenges drivers week-in, week-out with tyre management, reverse-grids and a general sense of a pressure to perform.
The only other driver who has posted no non-scores for ten straight races in 2015 is the vastly more experienced Alexander Rossi and his streak is already over - Sirotkin's could very well continue at Monza.
And that's not to say that bad luck has generally avoided the Russian or that he's not made mistakes. It's just that, in the face of either, he's so far managed to salvage what he could.
The best example of that came at Monaco, where he was ruled out of podium contention after having Leal released in his path, which resulted in a bent tie rod - yet he brought it home in fifth and capitalised to claim a maiden podium in the sprint.
And even though the recent Spa outing was a disappointment - due to an early brake issue, a poorly-timed red flag and severe tyrewear - he continued to bank points.
Justified self-importance
But don't assume that Sirotkin keeps it safe - it certainly didn't look like it when he divebombed Rio Haryanto into the penultimate corner to steal a podium finish on the final lap, breaking the Indonesian's front wing in the process.
He was not penalised, but he did say the stewards told him he should have waited until the final corner.
According to Sirotkin, he responded with: "I'll make sure to do that in the next race."
That might sound like hubris - in fact, many of the things Sirotkin says do sound like hubris - but his self-assuredness makes up an intriguing character and, importantly, is backed up with his skills on the race track.
A resurgence that's never been
The narrative that Sirotkin has redeemed himself in GP2 this year has been a popular one, given how badly his infamous attempt to break into a Sauber seat played out two years ago.
But it's a narrative that's also slightly disingenuous - even two years ago, any claim that Sirotkin is a no-hoper was obvious, transparent rubbish.
It was rubbish when he won Formula Abarth in 2011, it was rubbish when he showed up to the then-competitive Auto GP series as a 16-year-old and immediately put the car on the front row, and it was rubbish when he finished a debut year in Formula Renault 3.5 with two podiums.
Sirotkin has obviously made massive strides and seems a much more complete driver than he was just a year ago, but he hasn't suddenly found talent - he's always clearly had the potential to be this good.
What now?
If talk of F1 is to start up again, Sirotkin has to absolutely nail the end of the season - definitely ending up as top rookie and perhaps even beating Rossi and Haryanto to the runner-up spot.
Obviously, there will be no spots on the F1 grid in 2016 - and it's hard to say whether he'd be ready. But it'll go a long way towards convincing teams to make some space further down the line.
Of course, these past ten races could end up his high point and there's probably never been more pressure on Sirotkin. But, even though he's been around for a bit, time's on his side - not only has he shown improvement but he is, after all, only 20.