Get alerts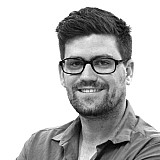 An all-new Formula A Australia open-wheeler category will look to attract overseas drivers with a summer-based calendar, according to its category manager Rob Curkpatrick.
Formula A Australia will essentially replace the long-struggling Australian Formula 3 category in terms of branding and management from 2017 onwards.
While Formula 3 cars will continue to form the backbone of the category, it will be run in a more 'Formula Libre' sense, with a mult-class system for different open-wheeler cars. Class 1 (F3 Premier) will be for current-specification Formula 3 cars, while Class 2 F3 National will cater for older-spec F3 cars.
There will also be additional classes for carbon fibre tub wings-and-slicks cars such as Toyota Racing Series, Formula BMW, and Formula Renault, along with a seperate class for Formula 1000 cars and even a historic wings-and-slicks class.
The series will kick off next season with a six-round, two-part calendar that will have both a summer and winter component, with the opening round to be at Sydney Motorsport Park in mid-January for a six-race Summer Cup. There will then be a three or four round Winter Cup later in the year.
And there are plans to build on that southern hemisphere summer theme in the future as well, with hope of attracting overseas drivers in the same way that the New Zealand-based TRS does.
"It has been clear that a new approach was required for the fastest-level of wings-and-slicks competition to really move the discussion away from any rivalries or clashes with other forms of racing and focus what has undeniably been a great on-track product," said new category manager Curkpatrick, who is the former manager of the Shannons Nationals.
"We need to move past politics within the sport and get on with producing a great show and making an affordable and enjoyable series for the competitors and fans watching trackside.
"Our rule book, whilst still emphasising the current technical regulations recognised globally, will be more open and allow for more cars to compete.
"We want this series to be seen as inclusive for people who are looking to gain experience in top-level cars they can race anywhere in the world, and for the weekend racers who just want to drive very cool cars at a relatively affordable level.
"The series will gradually shift towards an emphasis over a summer calendar to move it out of the crowded market the 'traditional' calendar currently has and to encourage international participation in the future.
"By splitting it in two we will hopefully attract competitors who might not have the budget to contest a full championship, but still want to race for a title win. It gives drivers options suited to their budget needs and we will piece together a prize package that rewards those contesting both the summer and winter cups, plus the overall series.
"We want to do something different, so this way we can retain a similar number of events in a year while reducing costs and potentially attracting more and new competitors."
Kumho Tyre Australia will be the control tyre supplier and major sponsor of the new series.