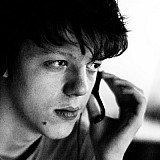 The FIA has approved a concept for regional Formula 3 Light championships that are to serve as the step between F4 and European F3, Single-Seater Commission President Stefano Domenicali has confirmed.
It was announced earlier in the month that the FIA World Motor Sport Council agreed on the need for an intermediate level between F4 and F3 - and Domenicali has now revealed that that intermediate level will manifest itself in "F3 Light".
"With F4's growing success at national level around the world, it has created a something of a bottleneck for talented youngsters when they want to move out of F4 to the next step on the ladder," Domenicali said.
"It is a big jump to go from a series that has around 250 to 300 drivers around the world to our FIA F3 European Championship that can only take a tenth of that number. The risk is that you lose a lot of potential talent along the way – and we want to prevent the loss of those who might mature as drivers a bit later, or who do not have the resources to make the immediate move up to the higher category.
"Another benefit of establishing this intermediate category would be in enhancing the prestige of the FIA F3 European Championship, which would then represent true excellence both in terms of numbers and technically.
"F3 Light would use similar engines to those in F3, but with reduced power, while the chassis should be more sophisticated than that used in F4. From a financial point of view, ideally the new category would require a budget midway between the two existing series."
The FIA will now work towards launching the concept next year.
"The aim is to start in 2017 and we have already had plenty of interest in Europe, especially in Italy, UK and Germany, in Asia and in Australia."
The national/regional level of F3 racing is currently represented by the likes of All-Japan F3, Brazilian F3 and Euroformula Open among others, while BRDC F4 was rebranded as British F3 last week.
Prema dominance did not impact F3 numbers
Talking about FIA's flagship F3 series, Domenicali insisted that the dominance of the Italian Prema Powerteam squad was not the catalyst behind the decrease of grid numbers between 2015 and 2016.
"This is one of the most hackneyed and trite themes in motor sport and it's definitely not limited to F3 – you only have to look at what is said about Mercedes in F1," Domenicali said.
"Prema has won in F3 and in other categories long before this last season and maybe it will continue to do so in the future, when the situation will be different, or maybe other teams will have a run of success to match them.
"Despite what some have said, we had a very good spread of results last season – second was a Carlin driver, there were three different teams in the top four of the championship and 14 different drivers reached the podium.
"It should be stressed that, at the end of last season, along with the championship promoter, we had set the goal of reducing the number of participants to give the series some stability and also to ensure that each event was run as well as possible."