Get alerts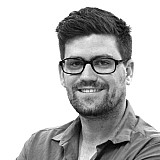 Australian Formula 3 drivers are no longer competing for the Australian Drivers' Championship, it was announced today.
The Australian Drivers' Championship – or CAMS Gold Star – has been around since 1957, and is traditionally awarded to the winner of whatever is deemed Australia's premier open-wheeler category at the time by the Confederation of Australian Motor Sport.
In recent years, the Australian Formula 3 Championship has held Gold Star status. However, CAMS has now revealed that, due to low grid numbers, F3 will be stripped of the honour, and the trophy will be parked.
Just eight cars took part in the season opening round at Sandown last month.
"A recent CAMS review of criteria has determined that for the CAMS Gold Star to be awarded, a minimum number of entrants is required at each round of the championship in which the CAMS Gold Star is contested," read a statement from the governing body.
"As a result the CAMS Gold Star will not be contested in the Formula 3 Championship in 2015.
"The CAMS Gold Star will remain one of CAMS' most highly valued and prestigious championships. There is little doubt that the Gold Star has a great history and the many great Australian drivers that have won the Gold Star is something that CAMS wishes to preserve."
While the CAMS-owned and run Australian Formula 4 Championship kicks off later this year, the statement hinted that CAMS is open to handing the title back to F3 if circumstances improve.
"CAMS remains committed to working with the management of the Australian Formula 3 Championship to ensure the ongoing viability and success of this category and CAMS will work with Formula 3 management with the aim of reinstating the CAMS Gold Star to the category in the future."