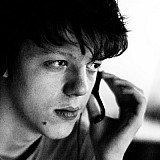 Arden Motorsport driver Aurelien Panis reigned supreme on the first day of Formula V8 3.5 testing at Circuit de Barcelona-Catalunya.
Panis, a former Caterham F1 junior and the son of grand prix winner Olivier, was quickest in the morning and the afternoon, both of his benchmarks good enough to top the day's running.
In the first session, the Frenchman took over at the top with 15 minutes to go and subsequently followed up with another improvement, his 1m30.835s lap ending up as the day's best.
Compatriot Tom Dillmann was almost half a second off in the runner-up spot, ahead of rookie Emil Bernstorff, Pietro Fittipaldi and Force India development driver Alfonso Celis.
In the afternoon, Panis again vaulted to the top in the final minutes, taking the spot off teammate Egor Orudzhev.
New Lotus signing Rene Binder then split the duo at the last second to clinch P2, while SMP's Matthieu Vaxiviere, who was runner-up with Lotus last year, headed Fittipaldi in fourth.
Of the newcomers, Bernstorff ended up eighth overall, with Johnny Cecotto in P15 and Giuseppe Cipriani rounding out the order.
Day 1 results
| | | | | |
| --- | --- | --- | --- | --- |
| Pos. | Driver | Team | AM | PM |
| 1 | Aurelien Panis | Arden Motorsport | 1:30.835 | 1:31.156 |
| 2 | Tom Dillmann | AVF | 1:31.289 | 1:32.810 |
| 3 | Rene Binder | Lotus | 1:32.630 | 1:31.295 |
| 4 | Egor Orudzhev | Arden Motorsport | 1:32.676 | 1:31.323 |
| 5 | Matthieu Vaxiviere | SMP Racing | 1:32.154 | 1:31.343 |
| 6 | Pietro Fittipaldi | Fortec Motorsports | 1:31.782 | 1:31.518 |
| 7 | Roy Nissany | Lotus | 1:33.087 | 1:31.654 |
| 8 | Emil Bernstorff | Strakka Racing | 1:31.682 | 1:31.909 |
| 9 | Louis Deletraz | Fortec Motorsports | 1:31.886 | 1:31.708 |
| 10 | Alfonso Celis | AVF | 1:31.821 | 1:32.246 |
| 11 | Matevos Isaakyan | Teo Martin Motorsport | 1:33.180 | 1:32.013 |
| 12 | Yu Kanamaru | Teo Martin Motorsport | 1:32.703 | 1:32.052 |
| 13 | Beitske Visser | Strakka Racing | 1:32.099 | 1:32.081 |
| 14 | Vitor Baptista | RP Motorsport | 1:33.362 | 1:32.242 |
| 15 | Johnny Cecotto | RP Motorsport | 1:33.258 | No Time |
| 16 | Vladimir Atoev | SMP Racing | 1:33.788 | 1:33.561 |
| 17 | Giuseppe Cipriani | Durango Racing Team | 1:38.392 | 1:38.031 |