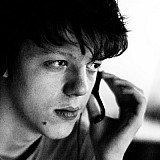 Oliver Rowland made his coronation as the Formula Renault 3.5 champion virtually inevitable by winning the first race of the penultimate round at Le Mans.
Having started from pole, the Brit was under massive pressure from main rival Matthieu Vaxiviere early in the race, but contact between the two allowed Rowland to storm off unopposed.
The start almost saw a repeat of the Hungaroring Saturday race, with Egor Orudzhev appearing to get a slightly better launch than Rowland, albeit the Briton held on for the lead this time.
And the Russian could not maintain pressure over Rowland after that, instead having to focus on keeping Vaxiviere at bay.
The brief tussle between the two culminated in a move round the outside into the Dunlop chicane from Vaxiviere, who ended up holding the inside line into the second part of the corner.
However, the Frenchman was left little room by Orudzhev and ended up cutting the turn.
Emerging ahead, he carried on in second and began rapidly reeling in Rowland, soon appearing right on the Briton's rear wing, forcing the Fortec driver to take defensive lines on several occasions.
On lap 11, the duel resulted in contact on approach to Dunlop, with Vaxiviere clipping Rowland's rear-left wheel and damaging his own front wing.
And that would be enough to end the Lotus driver's victory chances, as he began losing time relative to Rowland and falling into the grasp of Orudzhev.
The Russian soon attempted a lunge into the first chicane and skipped the left-hander, with Vaxiviere then doing the same in the left-hander and staying ahead.
The move yielded Vaxiviere a warning from the stewards, but that did not stop him from doing the same thing again when Orudzhev tried another late move into Dunlop.
Unsurprisingly, the Frenchman then found himself at the receiving end of a 10-second penalty, with a train of cars behind him set to benefit.
Out front, Rowland managed the race with ease, clocking in three seconds ahead of Vaxiviere after 30 laps.
The 10-second penalty dropped the Frenchman to tenth, with Orudzhev moving up to second - his first podium since his breakthrough win at the Hungaroring - and Tom Dillmann taking third.
Dean Stoneman was fourth, ahead of Aurelien Panis and Pons Racing's Yu Kanamaru, who delivered a solid points haul in just his third race in the category.
Nyck de Vries, Roy Nissany and Tio Ellinas all moved past Vaxiviere for seventh, eighth and ninth.
The one point scored by the Frenchman means the gap between him and Rowland opens up to 74 points, with 75 available in the remaining three races.
Given that Vaxiviere can't match Rowland's haul of seven wins, the Briton needs just one point to clinch the crown.
| | | | |
| --- | --- | --- | --- |
| Pos. | Driver | Team | Time/Delay |
| 1 | Oliver Rowland | Fortec Motorsports | 42'33.351 |
| 2 | Egor Orudzhev | Arden Motorsport | 4.226 |
| 3 | Tom Dillmann | Jagonya Ayam with Carlin | 4.983 |
| 4 | Dean Stoneman | DAMS | 5.360 |
| 5 | Aurelien Panis | Tech 1 Racing | 6.026 |
| 6 | Yu Kanamaru | Pons Racing | 7.028 |
| 7 | Nyck de Vries | DAMS | 8.374 |
| 8 | Roy Nissany | Tech 1 Racing | 10.030 |
| 9 | Tio Ellinas | Strakka Racing | 11.984 |
| 10 | Matthieu Vaxiviere | Lotus | 12.958 |
| 11 | Gustav Malja | Strakka Racing | 16.168 |
| 12 | Andre Negrao | International Draco Racing | 17.352 |
| 13 | Jazeman Jaafar | Fortec Motorsports | 22.753 |
| 14 | Beitske Visser | AVF | 25.299 |
| 15 | Marlon Stockinger | Lotus | 26.405 |
| 16 | Sean Gelael | Jagonya Ayam with Carlin | 29.440 |
| 17 | Nikita Zlobin | Pons Racing | 38.886 |
| Ret | Nicholas Latifi | Arden Motorsport |   |
| Ret | Alfonso Celis | AVF |   |