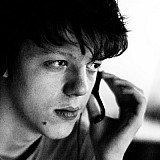 Formula Renault 3.5 championship leader Oliver Rowland saw off challenges from Egor Orudzhev and Matthieu Vaxiviere to take his third pole in a row in Saturday qualifying at Le Mans.
Both Orudzhev and Vaxiviere looked to have a shot at overhauling the Brit late on, but ended up within one tenth of the benchmark.
Vaxiviere had headed the session nine minutes in when the running was interrupted by a red flag, with AVF's Beitske Visser facing the wrong way off-track.
And when the session was back underway, Rowland quickly vaulted at the top and headed his French rival by 0.136s at the halfway mark.
The status quo remained until there were three minutes to go in the session, at which point Rowland posted an improved time of 1m21.614s.
But Vaxiviere, on his first proper flying lap on fresh tyres, was 0.13s quicker, with Tom Dillmann briefly splitting the two.
Rowland responded next time by, but his time stood for mere seconds, Orudzhev moving to the top with 1m21.051s.
And yet the Brit was back on top again with his next lap, crossing the line with less than a minute left on the clock and clocking in at half a tenth quicker than the Russian - with a 1m21.002s.
Vaxiviere got one final chance to dethrone Rowland as he started a promising lap right before the chequered flag but, despite personal bests in sectors one and two, he could not overhaul either the Brit or Orudzhev.
His compatriot Dillmann also looked quick late on, but a lap that kicked off with a purple sector one was scuppered and saw him arrive at the chequered flag in fourth.
Tio Ellinas was fifth, ahead of Dean Stoneman, Roy Nissany and Nick de Vries, with Aurelien Panis and Gustav Malja making up the top ten.
Andre Negrao was 12th on his return to the series, while debutant Nikita Zlobin took 18th.
Rowland will be crowned champion in the Saturday race if he wins and Vaxiviere fails to score points.
Qualifying results:
| | | | | |
| --- | --- | --- | --- | --- |
| Pos. | Driver | Team | Time | Gap |
| 1  | Oliver Rowland | Fortec Motorsports | 1'21.002 |   |
| 2  | Egor Orudzhev | Arden Motorsport | 1'21.051 | 0.049 |
| 3  | Mathieu Vaxiviere | Lotus | 1'21.085 | 0.083 |
| 4  | Tom Dillmann | Jagonya Ayam with Carlin | 1'21.208 | 0.206 |
| 5  | Tio Ellinas | Strakka Racing | 1'21.282 | 0.280 |
| 6  | Dean Stoneman | DAMS | 1'21.363 | 0.361 |
| 7  | Roy Nissany | Tech 1 Racing | 1'21.571 | 0.569 |
| 8  | Nyck de Vries | DAMS | 1'21.675 | 0.673 |
| 9  | Aurelien Panis | Tech 1 Racing | 1'21.690 | 0.688 |
| 10  | Gustav Malja | Strakka Racing | 1'21.762 | 0.760 |
| 11  | Yu Kanamaru | Pons Racing | 1'21.906 | 0.904 |
| 12  | Andre Negrao | International Draco Racing | 1'22.006 | 1.004 |
| 13  | Alfonso Celis | AVF | 1'22.027 | 1.025 |
| 14  | Nicholas Latifi | Arden Motorsport | 1'22.120 | 1.118 |
| 15  | Jazeman Jaafar | Fortec Motorsports | 1'22.185 | 1.183 |
| 16  | Sean Gelael | Jagonya Ayam with Carlin | 1'22.306 | 1.304 |
| 17  | Marlon Stockinger | Lotus | 1'22.527 | 1.525 |
| 18  | Nikita Zlobin | Pons Racing | 1'23.479 | 2.477 |
| -  | Beitske Visser | AVF | 1'32.151 | 11.149 |