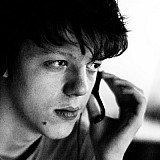 RPM Racing boss Jaime Alguersuari Sr insists costs on the top level of junior single-seaters would spiral out of control if Formula Renault 3.5 was discontinued.
After Renault's decision to back out of the FR3.5 project led to uncertainty surrounding the category's future, promoters RPM opted to retake full control of the series.
And Alguersuari Sr stated that a desire to offer an alternative low-cost way to F1 was the primary motivation for RPM's continued involvement.
"Seventeen years ago, I created Formula Nissan to help the young drivers", he said. "It was the only reason. This sport... this activity, for me, will only be a sport when there are possibilities for young drivers to arrive to F1 not because of money, but because of performance."
FR3.5's struggles have coincided with the continued development of the FIA F2 project that could serve as the main, unified feeder series to F1.
However, Alguersuari Sr is adamant that F2, should it appear, will need competition.
"I am convinced. If FR3.5 doesn't continue, the hegemony in single-seaters will lead to the costs increasing more and more," he said.
"The name doesn't matter, whether it's World Series, FR3.5, GP2, F2... what matters is that one of the championships should be relatively low-cost, permitting another way into F1."
Despite the fact RPM's decision seemingly goes against FIA's idea of a streamlined junior ladder, Alguersuari Sr insisted the governing body of the sport was keen on FR3.5 to continue as well.
"Before I decided to carry on, to take the category in my hands, I spoke to FIA and they were really happy," he said.
Details of new championship
The successor to Formula Renault 3.5, which will run under a new name to be announced shortly, is set to host the current Dallara cars for three more years.
And RPM said that they already had "a list of teams" interested in joining the series, albeit clarified that the current squads in the FR3.5 series will get priority. Alguersuari Sr told journalists that the exact list is likely to be announced before the penultimate round of the season at Le Mans on 26-27 September.
The race weekend format is likely to continue unaltered, while the minimum acceptable number of entries will be set at 18, with the maximum at 24.
The draft of the new championship's calendar, according to Alguersuari, will be released "at the end of October" and is set to feature, among other rounds, six tracks that host F1 Grands Prix.