Get alerts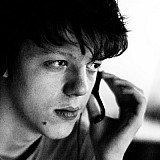 Formula Renault 2.0 frontrunner Louis Deletraz has secured his graduation to Formula 3.5 V8, joining British squad Fortec.
Deletraz, son of former F1 driver Jean-Denis, spent three seasons in FR2.0 with Josef Kaufmann Racing and reached the most prominent heights of the stint in 2015, when he won the NEC championship and came up just 13 points short in the fight for the Eurocup crown.
The 18-year-old made his competitive debut in Formula Renault 3.5 in July of 2015 with Comtec Racing at Spielberg. He then drove for Fortec in all five of the series' post-season test days.
"I'm very proud to join reigning champions Fortec Motorsports for the 2016 Formula 3.5 V8 season," Deletraz told Motorsport.com.
"I really like the atmosphere and the guys have so much experience that it can only be a good thing.
"I have a lot to learn this year but I'm sure we can do well. We will work hard to make it a successful year and I want to play right at the front.
Fortec had long established itself as a frontrunner in Formula 3.5's Renault-backed predecessor, finishing in the top three in the standings between 2011 and 2014 and then finally taking the teams' championship in 2015.
"I've been leading the Eurocup from day one and just lost it in the last round so I think I deserved the [Fortec] seat and, of course, I'm very happy about it," Deletraz added. "We now have to make the most of it."
Having also made his first foray into endurance racing with BMW in 2015, the Swiss driver confirmed that he remains affiliated with the manufacturer, but said that Formula 3.5 was his main priority.
Deletraz won't be the first driver to move from FR2.0 and Josef Kaufmann Racing to Fortec's team in the 3.5-litre series, as that career path was previously followed by Robin Frijns and Stoffel Vandoorne.
Frijns went on to win FR3.5 in his rookie season in 2012, while Vandoorne finished runner-up to Kevin Magnussen in 2013.
FR3.5 podium finisher Gustav Malja, Eurocup champion Jack Aitken and GP3 racer Alex Bosak were the other three drivers who tested with Fortec in the 2015 post-season.