Subscribe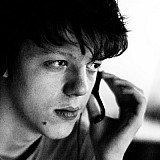 Pietro Fittipaldi is targeting a sophomore season in Formula V8 3.5 in 2017, and wants to fight for the title in the category on his second attempt.
Fittipaldi, 20, was a rookie driver for British team Fortec in the 3.5-litre category this year and eventually ended the nine-round campaign in 10th, scoring a maiden podium in the season finale.
The Brazilian-American, grandson of two-time F1 champion Emerson Fittipaldi, topped both sessions of the F3.5 post-season private test day at Motorland, driving for Fortec – and was subsequently quickest a week on in Barcelona, where he'd switched to the Charouz-run Lotus squad.
"The goal next year is to race again 3.5, to go into it for a second year, with that actual experience and everything put together," Fittipaldi told Motorsport.com. "I think we're going to be title contenders.
"We were quick with both Fortec and Lotus after the season. I know everyone at Fortec, I know how they work, how the car is. We wanted to test with another team just to see.
"We still haven't decided anything [regarding the team], there's two more test days I'm going to do at Jerez in two-three weeks. Until then, I'll just use the test days to keep improving and make sure I'm the best that I can be to be a title contender next year."
Fittipaldi had arrived to F3.5 just one year on after winning the title in the British Protyre Formula Renault series, having spent a stop-gap year in Formula 3.
And while he doesn't regret moving up after just one campaign in F3, Fittipaldi is keen on racing in a familiar category in 2017.
"It was difficult last year in F3 - and going into 3.5, we did only two days of testing in the winter before deciding to actually race it, but I think it was a good decision, I learned a lot.
"I just think we need to have this sort of thing where we go into something for a second year, with experience."
He added: "The goal is to win, whatever championship I race next year, to win the championship. I think it's time for me to win - I won the British Formula Renault [in 2014], the MRF [in 2015-2016 off-season] and the NASCAR [Wheelen All-American] championship [in 2011] - and I think I'm ready to win a big world championship."
Season of "adversity"
Fittipaldi admits that his debut season in Formula V8 3.5 has been uneven, but says he was encouraged by progress in the second half.
In particular, he highlighted a front row start at Monza – which allowed Fittipaldi to lead the pack after the start of the race, only for him to be thwarted by a tyre lock-up - and a subsequent third-place finish in the season finale in Barcelona.
"The overall season was ups and downs all around. Sometimes the results weren't as true as our actual pace, but also me as a driver, I was improving throughout the whole year.
"We had adversity we had to fight off throughout the beginning, middle of the year.
"And once everything started coming together, towards the end of the year, we showed what we can do."