Get alerts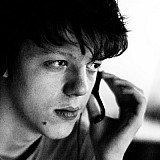 Mercedes F1 boss Toto Wolff says Ross Brawn "has my vote" if he were to seek a leadership role in Formula 1, despite recent controversy.
Brawn, who has been linked to a return to Formula 1 as its sporting director but insists his current role remains limited to "consulting", wrote in his new book Total Competition that he had bowed out of Mercedes in 2013 because he couldn't trust Wolff or Niki Lauda.
But Wolff himself insists there are no hard feelings between the pair over those comments.
"There was lots of controversy around the book he has written, and succession and transition is never easy, it is a delicate matter," Wolff explained.
"For me, this is no problem, and we have been in touch and he has said some quite nice things about us not dropping the ball - and the relationship is intact."
Regarding the possibility of Brawn returning to F1, Wolff added: "Ross has huge experience, has the right personality and the technical knowledge of potentially playing an important part in F1 going forward.
"He has been there forever, he has the right distance from any team after being away for a couple of years.
"If I need to underwrite Ross coming back in a leadership function in F1, he has my vote."
Additional reporting by Jonathan Noble