Get alerts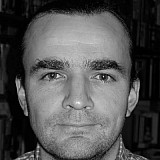 Williams announced that Susie Wolff will be stepping up to the position of official test driver.
Susie Wolff will continue with Williams in 2015 in the role of official test driver, having previously held the title of development driver.
She will again run two FP1 sessions, along with two other test days. The team says it's evaluating candidates for the role of development driver.
"This is another step in the right direction for me," said Wolff. "I am delighted Williams are recognising my progression, hard work and that it is performance that counts. Williams is at a very exciting stage in its history and we are moving into 2015 with fantastic momentum, I'm proud to be part of the team. I'll be using my position to work closely with Felipe and Valtteri to make sure that the FW37 builds on the strong performance shown by the FW36."
Regarding what Wolff brings to the team Claire Williams said: "She continues to impress us with her strong technical knowledge, the feedback she delivers and the performance when she drives the car both on the track and in the simulator. She has steadily increased her time behind the wheel since she joined us in April 2012 and her appointment as Official Test Driver was a natural progression."