Get alerts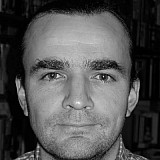 Team boss Toto Wolff has defended the decision by Mercedes not to make its development engine available to its three customer teams.
Mercedes has always maintained that the engine, first used by the works team in Monza, does not represent a major performance gain, and thus it should not be perceived as an attempt to gain an extra advantage over Williams and the other customers.
Wolff says that it was too risky to build sufficient new engines to supply all its customers, as it is committed to treating all them equally, and would thus have to provide them with two new units apiece.
"You've seen what happened to us in Singapore and Monza and all the other races," Wolff told Motorsport.com.
"The decision we took is to do an R&D exercise in order to learn more for next year, and you can't do this kind of exercise with a customer team, because the risk of DNF'ing is there.
"If you go into a development direction you can't make eight engines, because it could be the case that it's the wrong direction we went.
"It's as simple as it is. I can assure that there isn't any miracle in that engine, [it isn't] a wonder engine.
"We are well ahead of Williams, but we were well ahead of Williams before."