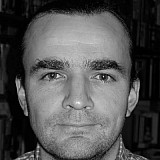 Mercedes boss Toto Wolff says that it was important for the team to bounce back after the summer break with a trouble-free race in Belgium, following the disappointing afternoon in Hungary.
Mercedes was dominant throughout the Spa weekend as Lewis Hamilton and Nico Rosberg logged another one-two for the German squad.
"Very important, and this is why I'm so happy," Wolff said when asked by Motorsport.com. "I was very happy yesterday. In Q1 we were the only ones on prime, and we finished one and two after Q1. That showed the solid pace of the car.
"I'm happy today as well. It wasn't an easy race, you could have opted for a one-stop also, and with the possibility of a safety car, and the virtual safety car, and we've seen that in all the junior formulas.
"It had many ingredients for problems, and to come out with a one and two in the way we did is satisfying."
When asked what Rosberg needed to do to beat Hamilton, Wolff made it clear that starting on pole is the obvious key.
"Get half the job done in qualifying on Saturday, that is I think crucial, to get off the line in the lead. At the moment Lewis just seems to be on a roll.
"His pace yesterday was incredible, in the middle he was half a second clear of everybody else. Insofar with the momentum Lewis has he just scores the big points.
"If you look at the results he has tremendous pace on the Saturdays and is able to bring it home on the Sunday. But we are a bit manic depressive, we talk the driver down and up. In Hungary it was all bad and now it's all good again. Let's keep calm. He's in a good place at the moment."
He dismissed the suggestion that Rosberg isn't getting the job done often enough: "That's a bit harsh. I don't see it like this. We have seen very, very good weekends.
"They are often split by fractions, by thousandths of a second, and the gap isn't big. But if you have the same car and the same resources, it's difficult to gain an advantage. Probably this is where he finds himself today."