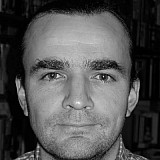 The Bahrain Grand Prix will be something of a step into the unknown for Lewis Hamilton and Nico Rosberg, as Mercedes has yet to fully prove set-up changes made after Friday.
In an attempt to improve tyre usage and get on par with Ferrari over long runs, the Brackley-based squad introduced the changes for Saturday, but the ultra hot FP3 session – followed by the one-lap sprints of qualifying – meant that the cars have not be run in that form in the cooler race conditions.
Nevertheless, the team is confident that it went in the right direction, executive Toto Wolff explaining after qualifying: "We have corrected quite some things, looking at the deficit we had on Friday.
"But then we didn't really have the time to test it properly, because we didn't have the conditions any more from [Friday] night. I think we made the right developments to get the tyre in the right window, but the ultimate proof we're going to have in the race.
"That's a bit of a risk. But I think what we did was not any guessing; it was an engineering and scientific approach, how can you get the tyre and the set-up in the best possible place. And I think what has been done was right, but again, tomorrow night we're going to see."
Elaborating on the challenge all teams face, Wolff added: "There is a surface issue, surface temperature, and there is a bulk temperature. And the two of them can go into opposite directions.
"This is what we had [on Friday], and again we had differences between the soft tyre and the hard tyre. It is not just one formula you need to get right, but on both of them."
Regarding how the race might unfold Wolff admitted: "I expect the Ferraris to be strong.
"If the Ferraris are strong, we're going to see four cars close to each other at the beginning and that could well mean that you need to have various strategies in place to react or to be proactive or reactive."