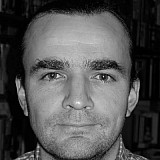 Toto Wolff has downplayed Lewis Hamilton's discussion with the Mercedes pit-wall after being asked to make an extra pit-stop during the Mexican GP.
Both leader Nico Rosberg and Hamilton were told to come in after a suitable window to third place Daniil Kvyat allowed them to make a free stop without losing position.
The tyre change was essentially a precautionary one, after the team inspected the option tyres that came off the cars at the first stop.
One of Hamilton's showed excessive wear – actually 10 percent higher than had been predicted – and that prompted concerns about the life of the primes that the drivers had expected to run to the end.
Hamilton opted not to come in at the first time of asking, and he ended up losing time to Rosberg, who had two laps on fresh rubber with which to extend his lead.
"It's emotions and a race driver in a car," Wolff told Motorsport.com.
"He needs to question and needs to ask, it's perfectly reasonable. We have the overview out there. We were down to the canvas on the option tyre [from the first stint], we had the gap, and this is why we decided to do it."
Hamilton's questions to his engineer showed that he clearly didn't understand why the team wanted him to pit.
"That's why it's perfectly reasonable to have the discussion," added Wolff.
"Do I want to have a robot in the car? No. I want the best racing driver. That's how it is.
"He questions things, and we saw that with [Sebastian] Vettel. It's no problem as long as the team keeps the overview. No issue at all for me."
Meanwhile, Paddy Lowe admitted that Hamilton was at fault in not coming in when asked.
"Technically it's incorrect not to come in when we said," Lowe told Motorsport.com.
"Just looking at it from his point of view he clearly didn't understand why we were doing it. When a guy is driving around at 350kph you can't really give them a technical explanation that takes a couple of minutes."