Get alerts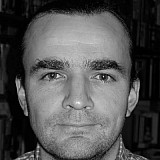 Mercedes got greedy when Hamilton threw down purple sector times just before a scheduled stop.
Toto Wolff admits that Mercedes made the wrong call when Lewis Hamilton was told to stay out before his second stop in Abu Dhabi.
Hamilton was told to come in a lap after Nico Rosberg and looked set to take the lead – but he was so fast that he was told to do an extra lap. However he had take so much out of the tyres that he spun.
Too much 'Hammer Time'
"He got the call 'Hammer Time,' and he really squeezed all the performance out of the car," said Wolff. "Because he was so quick and did purple sector times that stint was extended by another lap. You could see that he lost the car on entry, with a little snap, but there was no way of recovering because the tyres were just completely gone on the rear.
Psychologically (for Nico) and for the fans and for F1 it's a great rebound, and it's going to make us look excitedly towards Abu Dhabi.

Wolff on Rosberg's victory
"We have to analyse why. Probably when the tyres are so much over the edge like they have been even though you extract so much performance out of that lap before. In hindsight we should have pitted him, but that was the only thing which you could pick out of the day's performance and say it wasn't perfect."
Wolff impressed by Rosberg's performance
Regarding Rosberg's pole and victory Wolff said: "Very impressive. Psychologically I guess that weekend was very important for him, dominating every session and then winning the race, with Lewis Hamilton behind your back, pushing hard, withholding that push and keeping it cool together shows that he wasn't only a great qualifier this season, but he showed also the skills to win a race against a guy who is leading the championship.
"Although victory isn't enough for him for Abu Dhabi, psychologically and for the fans and for F1 it's a great rebound, and it's going to make us look excitedly towards Abu Dhabi."