Get alerts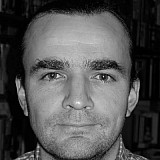 Williams development driver Alex Lynn spoke to Adam Cooper about his first day of running in the team's Formula 1 car at Barcelona, and his thoughts ahead of his Monaco debut in GP2.
GP2 frontrunner Lynn made a good impression at the Spanish venue last week, and subsequently had the chance to sample Monaco on the Grove team's simulator.
For Lynn, who hopes to use his Williams test role as a springboard to an eventual race seat, the test was a useful boost ahead of his debut on the streets of the principality.
"I think it was a great first day with the team," the Briton told Motorsport.com. "You always go into it quite confident, and I think it went as expected.
"We didn't get a huge amount of laps, because we were limited on engine mileage, but we managed to do some stuff for Monaco and correlation for the upgrades the team brought to Barcelona.
"We got up to speed quite quickly, so the team could get on with their work, and I got used to driving an F1 car a bit more, so it was all-in-all a very successful day."
Perfecting the simulator
One of the big benefits of the test for Williams was that Lynn does a lot of the team's simulator running, and it was important to let him get a feel for the actual car.
"It's massively useful because Valtteri and Felipe, with their busy schedules, don't get a huge amount of time in the simulator," explained Lynn.
"Giving me some time in the real car it allows us to crack on with the nitty-gritty in the simulator to try and get it as perfect as possible."
Barcelona was the only day of track running on Lynn's schedule, but he says he is not frustrated by that: "It is what it is. I got my opportunity, and I'm glad I gave a good account of myself.
"At the end of the day if I impressed the team, then my next time in the car shouldn't be too far away. But at the moment my attention switches back to performing in GP2. That's my way of impressing."
Getting used to Monaco
Meanwhile, the former Macau GP winner he's determined to get up to speed quickly in his first competitive outing around the streets of Monaco.
"It's going to be a special first lap, and probably an eye-opening one," said Lynn. I feel as prepared as I can be going into the weekend.
"I've done a lot of work with the team to get myself as comfortable as I can, and then it all comes down to not crashing in free practice and learning as much possible.
"I know that last year DAMS had a very good car there, so that's one factor taken out of the equation. And then it will come down to me learning quickly and adapting.
"I'm not underestimating how hard it's going to be, but I do expect to adapt and make progress very quickly. That's the aim."