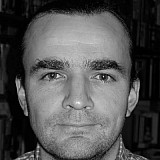 Williams believes it can find a solution to the unexpected suspension problem that caused both Valtteri Bottas and Felipe Massa in Austin.
Bottas suffered a failure of the centrally-located rear inertia damper, or i-Damper, in Sunday morning qualifying, and in the race both drivers suffered repeats.
The problem only emerged on race day as the drivers did more laps, and at higher speeds.
"There's a really, really severe bump in Turn 11," Rob Smedley told Motorsport.com. "Which is caused by the track subsiding over the last two years.
"As the car went over there the i-Damper saw a very high impact load, and basically locked up. It was massively severe, double the severity of anything else we see.
"Once we had Valtteri's go again in the race, we spoke to the drivers about whether or not you could stay to the left or the right, but it was across the whole track.
"There was nowhere to go, so either you had to stop the car at that point or wait for it to fail on Massa's car, which it did."
Although the Austin bump was an extreme case the team is not taking any chances, especially given that Mexico is a new track.
"First of all you have to understand the problem, we've done that, we know exactly what the problem was, and we've got a series of measures in place.
"We'll be running through those tomorrow in free practice, and seeing what is necessary and what is not around here.
"We've had a look at the design itself. Whatever is necessary from a reliability point of view, and whatever isn't we won't, because we don't want to give away performance unnecessarily. There are a few ways to approach the problem to find a solution."
In effect Williams has a beefed up component that is potentially more reliable, but could cost laptime: "Something like that, and also in the actual settings of the car.
"It's perhaps the way the suspension settings themselves and the way we run, the heave stiffness and the normal viscous damping levels that we run."