Get alerts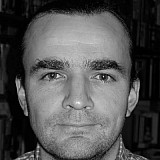 Claire Williams says that her team cannot be too dissatisfied with the start of the Formula 1 season despite coming into it with ambitions to lead the chase of Ferrari.
The Williams has clearly been the third best car this season, although Valtteri Bottas did at least hold off the Ferrari of a delayed Sebastian Vettel in Bahrain to claim fourth spot.
"Those words frustrating and disappointing all come into play," the deputy team principal told Motorsport.com.
"But I think we've got to remember where we are and where we've come from.
"As much as last year was fantastic, especially at the tail end of it, Ferrari deserve to be in the position where it is, and we've just got to take the fight to them.
"We're still third. Yes, Mercedes are far ahead of us, but McLaren and Red Bull – two bigger teams with bigger budgets than us – are still behind us.
"We've just got to capitalise on these races, and I think we've done that in the four opening rounds, got the points we've needed to stay P3 in the championship, and we've just got to make sure we've got a strong development path in order to move forward.
"We've got an upgrade package for Barcelona, and then for the race after that."
Bottas praise
Williams was full of praise for the efforts of Bottas in Bahrain.
"Valtteri did an amazing job to keep Vettel behind him for so many laps. It was fantastic. But you spoke to him afterwards and he was totally calm about it, and said it was easy!
"It was great for the team to have fought with Ferrari and come fourth, it was a real uplift for everybody.
"Felipe had a disappointing race from the start, as he had a gremlin with a sensor on the engine and had to start from the pitlane.
"And then he had an incident with Maldonado which meant he had some crash damage, which affected his pace throughout the race. But he still scored a point."