Subscribe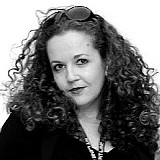 With a fantastic 2014 to reflect upon, motorsport.com's Kate Walker looks at the pressure for Williams to improve, or maintain, their F1 fortunes this season.
For far too many years, Williams were lost in the wilderness of the mid-field. Or worse. But 2014 saw the Grove racers fighting at the front once again, revitalised by a reshuffled team and a well-timed move to the Mercedes power unit.
While Williams weren't able to capitalise on Mercedes' mistakes and collect the occasional win a la Daniel Ricciardo for Red Bull, Valtteri Bottas regularly qualified in the top three, while he and teammate Felipe Massa racked up nine podiums between them, earning third place in the constructors' championship in the process.
Having earned plaudits aplenty for the turnaround that was 2014, Williams enter 2015 feeling the pressure to maintain - if not improve.
Big steps take money
Given Williams' budgetary constraints when compared with the likes of Red Bull, Mercedes, and Ferrari, that the team were able to best one of the triumvirate in 2014 is impressive. But, as Pat Symonds said earlier this month, big steps take big money. Returning Williams to championship-winning form may be the chief technical officer's long-term goal, but it is not where Symonds has set his sights this year.
A recent engineering department reshuffle has seen Williams promote in-house talent, and that continuity should prove to be a boon to the team. But there has also been recruitment, with Dave Robson moving from McLaren and Steve Nielsen arriving from Toro Rosso.
Speaking of Nielsen's appointment, Symonds said: "Steve brings a wealth of experience of the sporting side of Formula 1 and will help us as a team as we aim to climb further up the championship table. He has won world championships in the past and knows what needs to be done on a sporting level for Williams to do this again. We have a talented and ever improving race team and with Steve on board we are well placed to make further operational gains next season."
Mercedes engine to get stronger
While the pressure to maintain their 2014 form exists, Symonds and co have equipped themselves with a lot of the tools needed to make the job as easy as possible. The Mercedes power unit is only expected to get stronger this year, and Williams will have been better able to design their car around the power unit having had a year's experience of it.
Some hardware which proved strong last year will need little work for 2015. Williams' brake-by-wire system was trouble-free straight out of the box, and last year showed a clear rate of improvement as upgrades were applied over the course of the season.
The team also benefit from two strong drivers in Valtteri Bottas and Felipe Massa, men who are also amiable characters who help maintain a happy atmosphere in garage and motorhome alike. But good morale would be irrelevant if the pair couldn't perform on track. Bottas is widely thought to be a champion in waiting, although the Finn's maiden grand prix victory proves elusive, while Massa has had something of a second wind since making the move from Maranello to Grove.
The weapon in Williams' arsenal is the team's ingenuity. Having spent decades battling to fight at the front for a fraction of the budget, the culture at Grove is one of creativity coupled with financial efficiency. As with any creative undertaking there are no guarantees of success, but when it works...