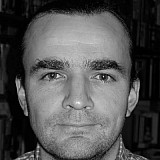 Williams' Rob Smedley says that not being too ambitious was key in achieving a strong result in the Italian Grand Prix.
Williams enjoyed a trouble-free weekend in Italy, where Felipe Massa and Valtteri Bottas finished third and fourth.
The Grove outfit has had a lot of frustration in recent months, most notably in Spa, where Bottas was fitted with set of mismatched tyres.
"The message to the team at the start of the weekend was that we had to have a clean weekend," Smedley told Motorsport.com.
"And if the car was the third quickest car, then we had to finish fifth and sixth. Other people dropped off for different reasons, reliability or starts, which is the two cars we got ahead of.
"But we didn't drop the ball, and we just went through trying to have the most calm and easy weekend that we could, and getting the most out of the car rather than reaching for the moon and falling way behind. We're reasonably pleased with it."
At Monza Nico Rosberg got ahead of both Williams drivers by pitting early, and Smedley admits that Massa did not have a perfect pitstop.
"We reacted immediately with Felipe, and the pitstop was slow. We took a long time to gun the wheels off. Without that there's a fair chance that we could have come out in front, we lost more than a second in the pitstop compared with what we do in practice.
"Whether that was enough to hold Nico off for the rest of the race I'm not sure, barring what happened with his engine, obviously.
"With Valtteri it was then a case that we'd sit it out for a little bit and make sure that he was rock solid at the end. That's where we went with that one."
No team orders
Smedley says that there were no team orders in the closing laps, when the cars ran close together.
"They were absolutely free to race. The only message that they got from the pit wall, and Pat [Symonds] and I discussed it up on the pit wall, was you need to give a little bit more room as it's your team mate. But apart from that, get on and race."
Deputy team principal Claire Williams agreed that the weekend could not have turned out any better.
"I'm really pleased with that," she told Motorsport.com. "They made really good starts to get around Raikkonen's car at the beginning, and just drove a really solid race.
"The pitstop guys did what they needed to do. We obviously benefited from Rosberg, it was unfortunate for him to retire so late, but Felipe got a lovely podium.
"That's what we wanted, just a straightforward, easy race with with no issues, and we got that, and we got some great points, which we needed to do. It was about points for us, to try and close the gap to Ferrari, but more importantly extend the gap to Red Bull."