Get alerts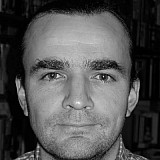 Williams sporting manager Steve Nielsen is joining the team of specialists working under new F1 boss Ross Brawn.
Nielsen, who attended his last race in his current role at Silverstone, is understood to be taking the job title of Head of Sporting Matters at the F1 organisation.
Brawn has gradually been putting together a squad of former team personnel who have been tasked with helping to define the future direction of the sport, with a specific focus on 2021, when new engine regulations will be introduced.
In May F1 announced Jason Somerville as Head of Aerodynamics, Craig Wilson as Head of Vehicle Performance, and Nigel Kerr as Finance Director, Motorsports.
Nielsen will be tasked with providing input on the day-to-day running of F1 teams. Significantly he will also play a role in framing future rules, as he will represent the commercial rights holder in Sporting Regulations Meetings, alongside the FIA and representatives of the teams.
The highly respected Nielsen has been a familiar face in the paddock for over three decades, having worked for Team Lotus, Tyrrell, Benetton/Renault, Honda, Arrows and Caterham before he joined Williams.
He leaves the Grove outfit on July 31st, while Former McLaren man Dave Redding starts his new role as team manager on July 17th.